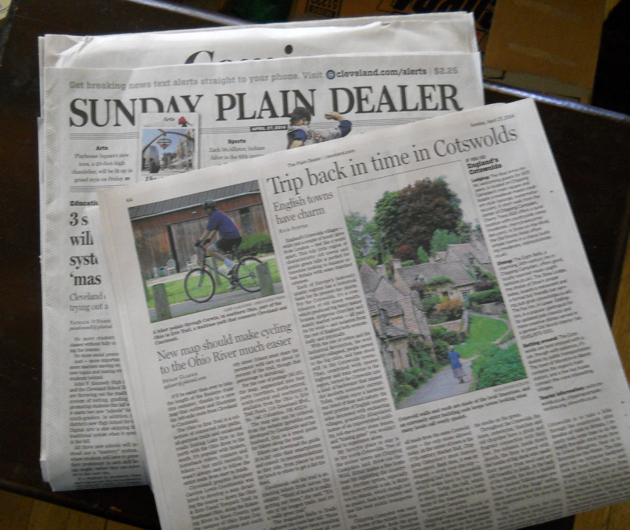 It is great day at I Got A Bike! Be sure to check out a new article by Susan Glaser, Travel Editor for The Plain Dealer.
New map helps bikers navigate the Ohio To Erie Trail; plus, GOBA deadline approaches
The article discusses the recently released printed maps of The Ohio To Erie Trail and the nationwide excitement for bicycle touring in Ohio. You can read the article on page K4 of the Sunday April 27, 2014 issue of the The Plain Dealer.
Read the article online at Cleveland.com