Hello All! We are home again! Not sure how we feel about that yet, but I think we'll be posting a summary/follow-up blog once we digest the whole thing.
I do know this, though; we have wonderful friends.
Last night we had a wonderful dinner at one of our advertisers, Kozmo,'s Grille. We had bacon wrapped scallops for an appetizer, really good beers on tap (Thirsty Dog and Great Lakes) and pasta for dinner. We had our leftovers for our first breakfast in the morning.
I loves me some Leg Humper!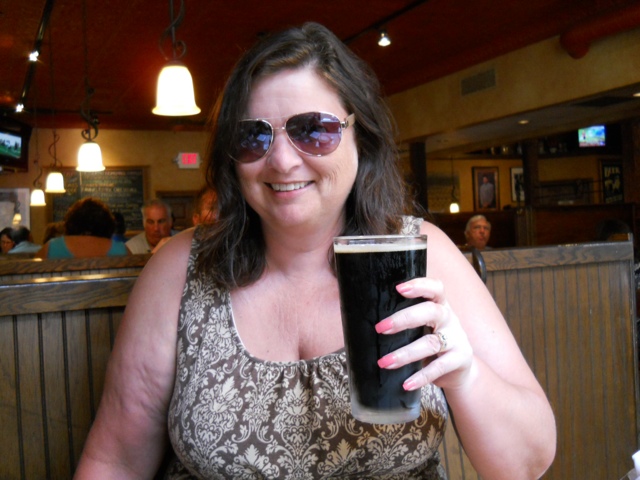 Today we left Massillon in the rain, headed for the CVSR train station in Akron. By taking the train, we get home a day earlier, but sadly miss that 1000 mile mark because of it. Oh well. 957 miles is plenty good for me


On the way out of town, we stopped at Ernie's Bike Shop to get a back up tube. Leaving there, Carolyn found a story about us posted at the next trail head kiosk.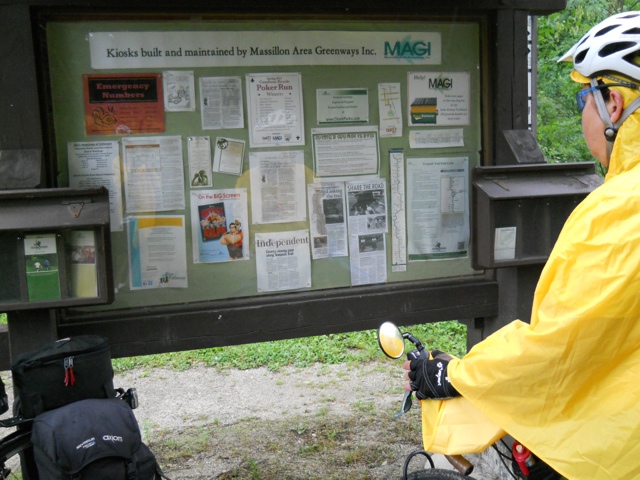 It was the story from the Massillon Independent.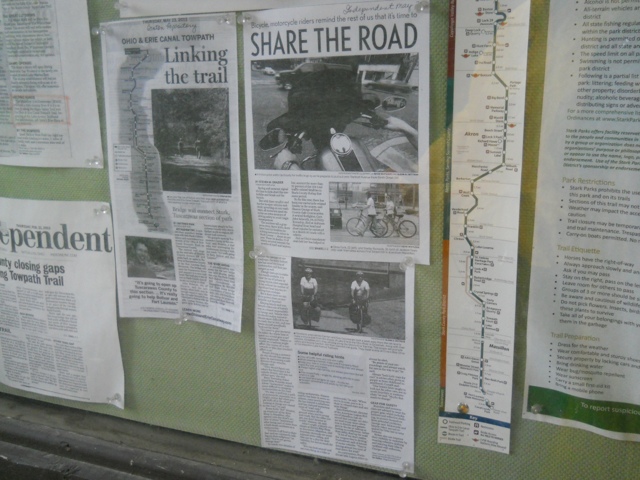 We kept on riding trying to get to the train. The trail was really a mess, but it was very apparent that trail maintenance was performed right after the storm in the early morning hours. Way to go all of you trail maintenance people out there! Our bike got pretty dirty anyway.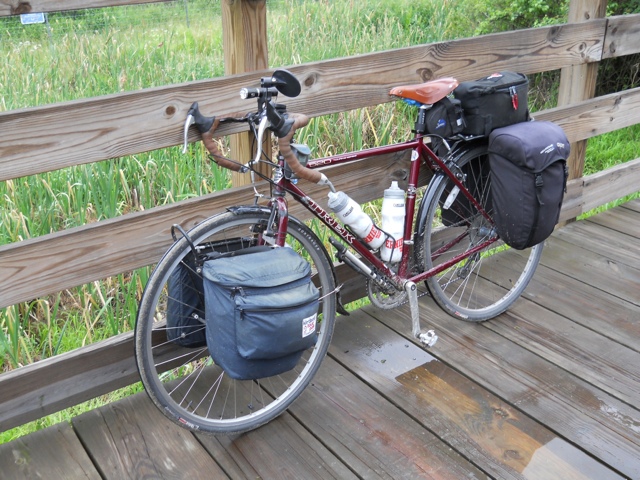 We just made the train in Akron. It was a relief to know we were on board and could relax. We got a sandwich and a beer from the dining car.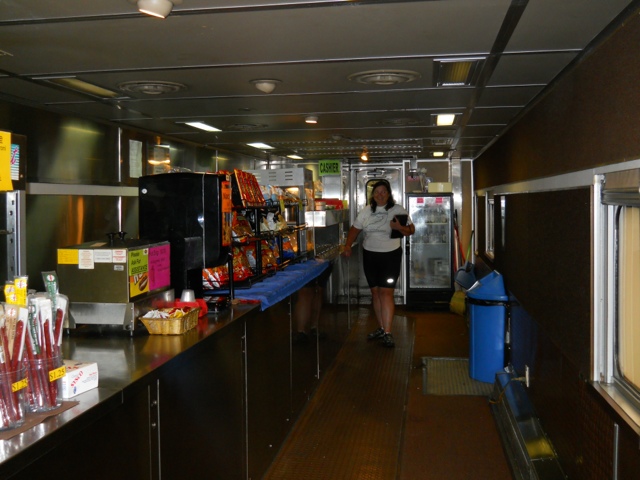 After we detrained at Rockside Road, we still had about 15 more miles to ride to get home in some of the fiercest headwinds of our entire trip. I did manage to get this awesome photo of a CSX local skipping across the valley. Carolyn wave and the engineer actually saw her and tooted and rang the bell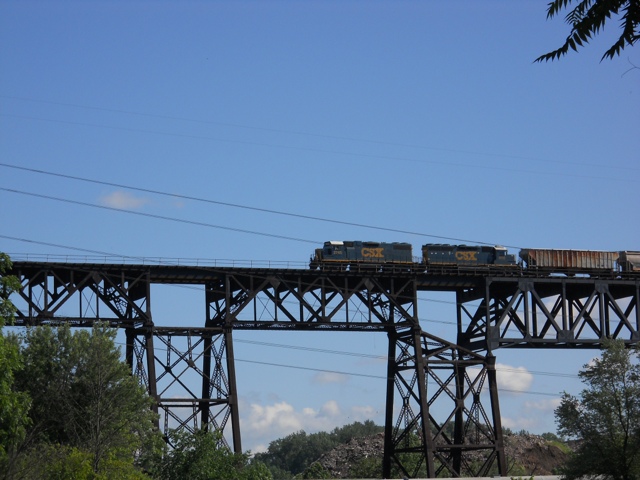 We got home around 6 pm, I think. Our cats were very happy to see us, especially Gilley!