So we woke up early today to get a head start on the weather. Carolyn's rear tire on her bike held air over night. I was delighted! So we packed our bags, saddled up and headed out. We were down the Holmes County Trail and into Fredricksburg by 10:30.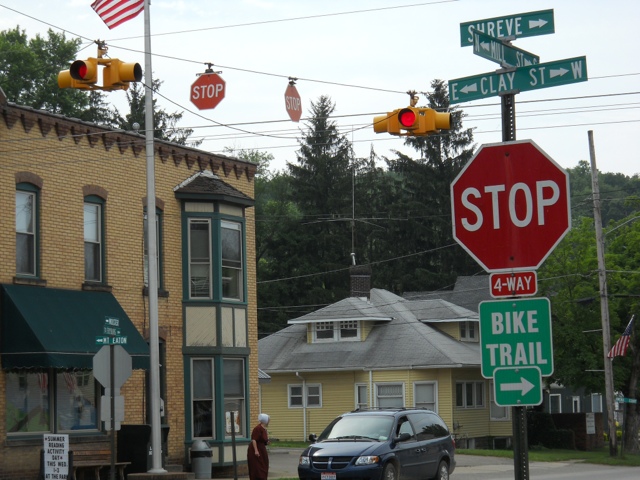 We stopped at Lem's, but it was too early to get food from them, so Carol went across the street to the grocery store and got three little chicken sandwiches and some grapes for our road ride section coming up.

The route is easier riding south to north, but it's still not easy. Lots of rolling hills through Amish country.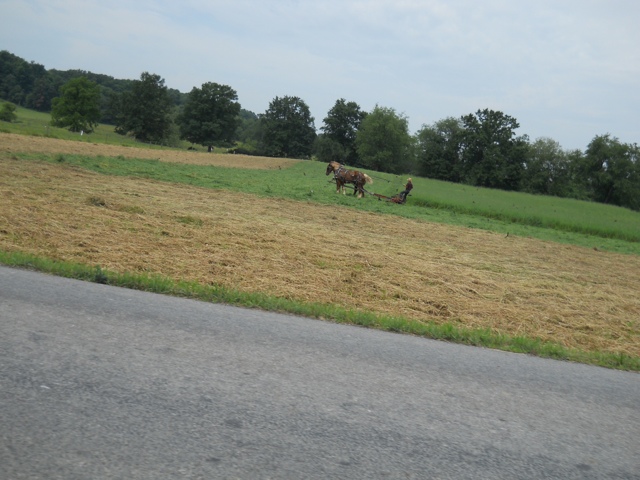 We went passed Amish farm after Amish farm.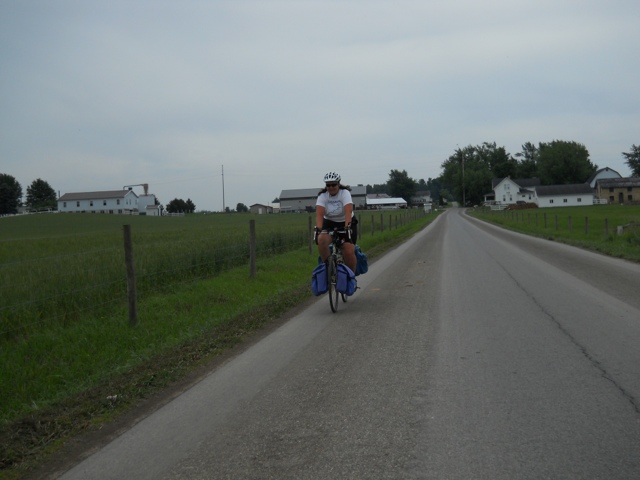 I think today was laundry day. Almost every farm had a clothes line out.

In Dalton (pronounced Dowton, by the inhabitants), we again stopped at the Dairyette for ice cream.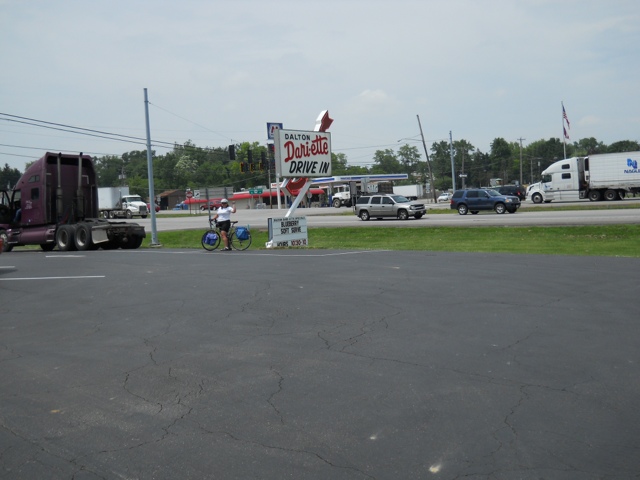 It was so humid today! Riding the Sippo Valley Trail was like riding through the jungle.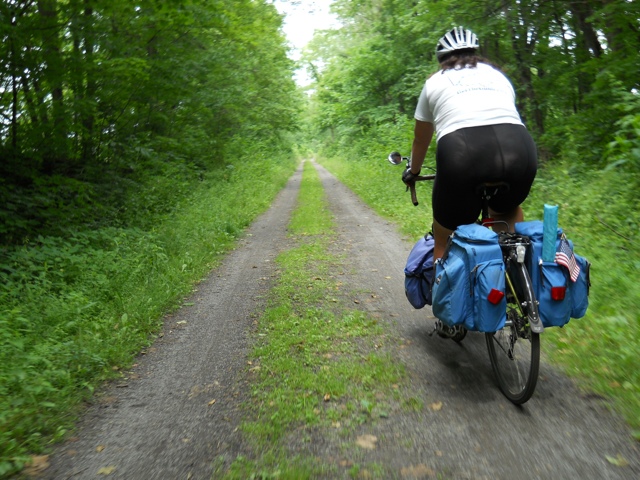 The Sippo is the hard luck child of the trail system. It seems there's always a sink hole, our a bridge fire, or a bridge gets washed out…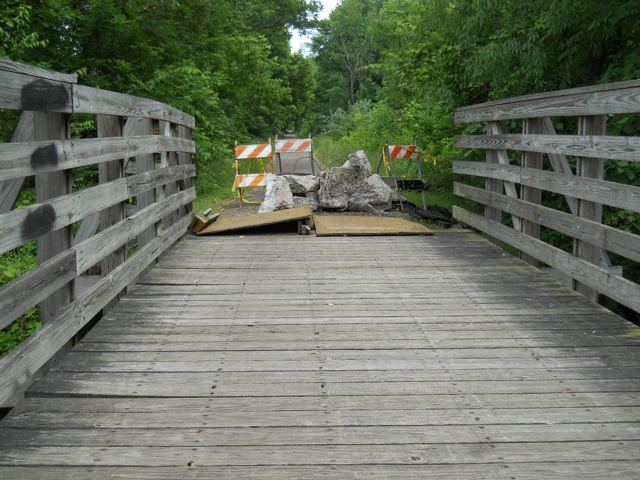 We made it across anyway.

Finally, we are in Massillon, ahead of the predicted storms. We stopped at the drive through for some Great Lakes Burning Rivers before we head up the street to our hotel.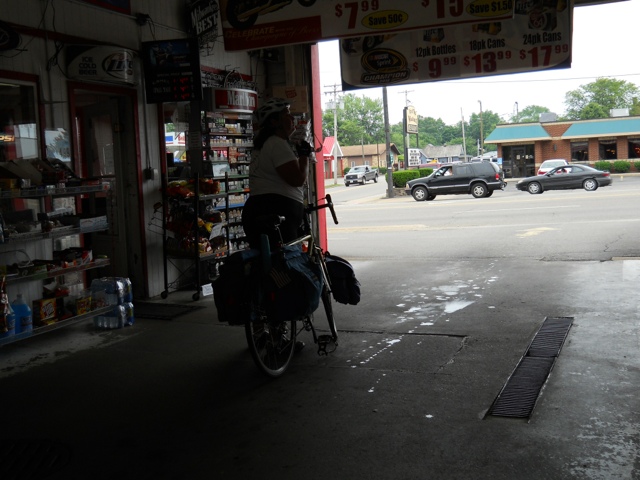 We're really glad to be here, but now I'm afraid to take a shower…