What an absolutely wonderful day! Today was an easy 40 some miles from Columbus to Mt. Vernon. We got a late checkout to wait out the morning/afternoon rains and left at around 1:30. On our way out of Columbus, we stopped at Krogers and bought some fried chicken to keep us going through the day (that's been our secret- fried chicken and Jim Beam). We also stopped at the Trek store and left some IGotABike promo materials.
For the most part of the day, conditions were bike-perfect. Nice dramatic and puffy clouds and we even had a slight tail wind.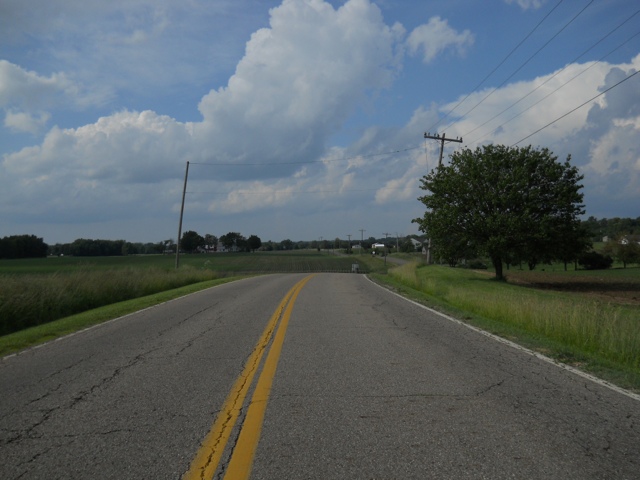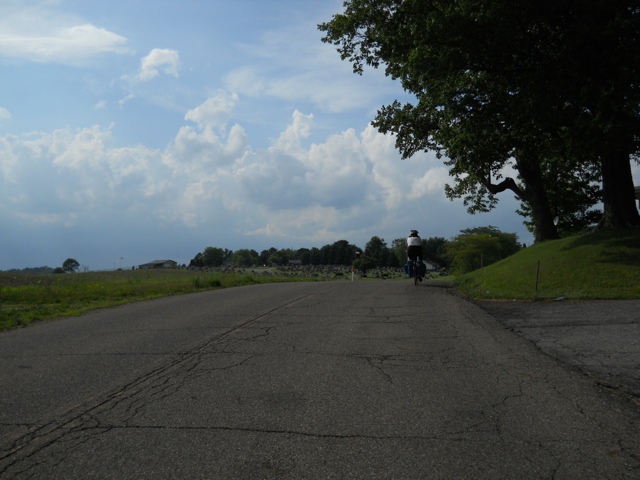 As we approached Centerburg, the clouds started looking a bit more ominous.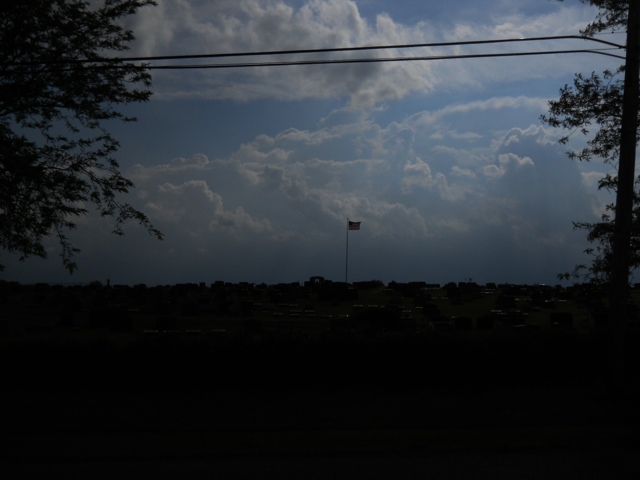 We decided that with just 13 miles between us in Centerburg and our hotel room in Mt. Vernon, we would go for it and out run the approaching storm. As we pedal out of Centerburg, we could hear thunder behind us.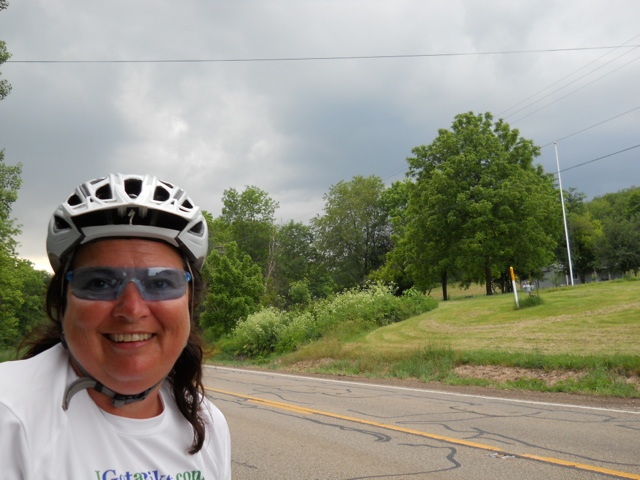 I don't know why she's smiling in the picture, because at that point we were completely committed- there was no turning back. Through every break in the trees, we would look back over our left shoulder, the clouds like a big bad bruise in the sky. We pedaled faster than we ever have. We were nose to tail, drafting at a sustained 18mph. It was scary and exhilarating, all at the same time. Then we came to the point where the trail runs out, uncompleted and you have to take route 36, a two lane black top with no shoulder and traffic at 55mph. We didn't care and hardly used our mirrors. It was getting dark. I remember pedaling down a hill, in traffic. The last I looked at my speedometer, it was over 30mph. Starting to feel rain drops. The last hill, up, over, flying down into the outskirts of town. The wind kicks and the skies open at the exact moment we skid under the awning of the local beer store drive through! It's a total gulley washer for 15 minutes. We would have been soaked if we had done anything else differently for 20 seconds. It was a real "finger of God" moment.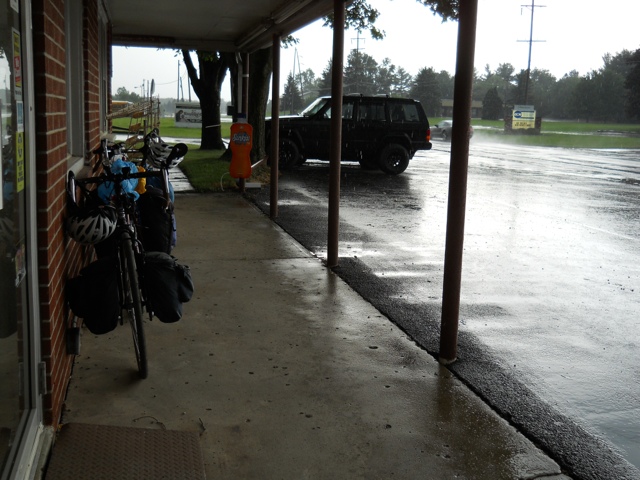 So, after all that drama, it's still drizzling, so we don our rain gear and pedal the couple blocks to our hotel (Comfort Inn on Howard Road-best dang shower in the past 800 miles, hands down). A couple of Beam and Cokes later, and it's all sunshine and lollipops outside.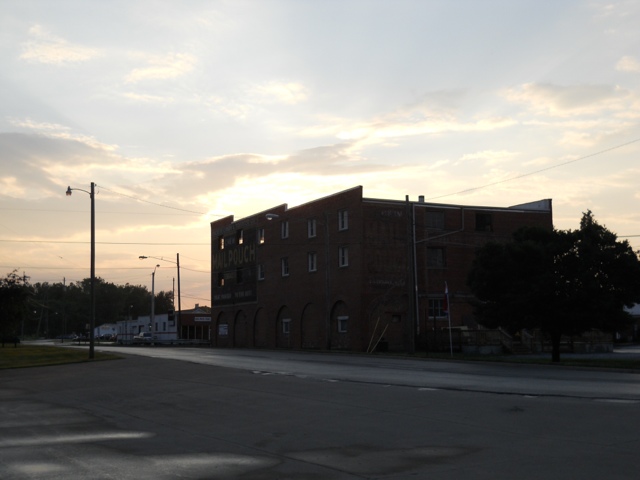 Tomorrow we aim for Millersburg. Total mileage to date, 832.