Another full day of road riding. I really enjoy it. You get to go through so many small towns and meet so many people. For some reason though, it really beats the tar out of us. The noise of the traffic or the wind and the sun or the vibration, or all of the above add up to one butt-kicking day. But dang, it was worth it!
So we were moving really slow this morning. I guess cause yesterday was such a long road riding day and we were tired. Anyway, that's our excuse for leaving the Lazy R campground at NOON!



It was ok really. We talked and talked with what seemed like about half of the people camped there. They were all so nice. We just kept making coffee and kept on yakin'.
Here's a shot of our Lilliputian tent with our 66″ Big Agnes sleeping pads in it. You can see how we just barely fit.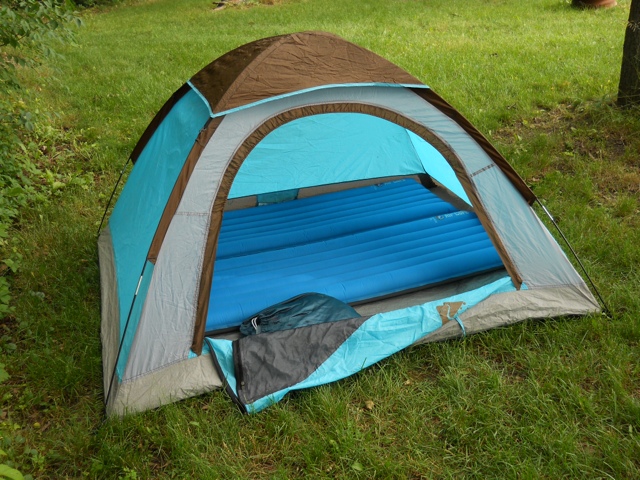 we hit US 36 and started pedaling East. In Piqua, we picked up, a short section of trail to get us off the hi way. It went a cross this old railroad trestle.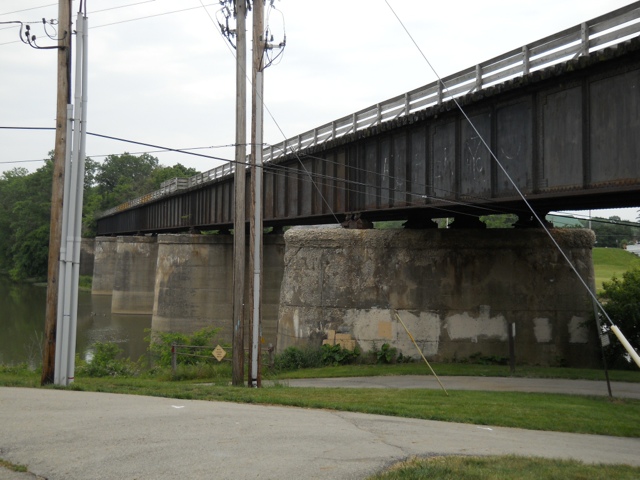 To get up to it, we had to use a bicycle gutter.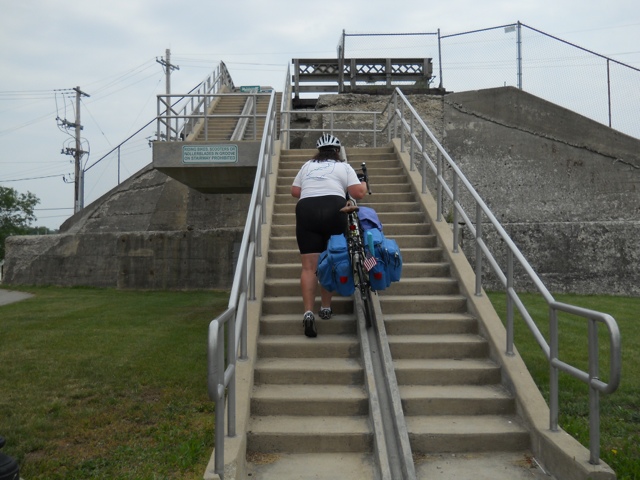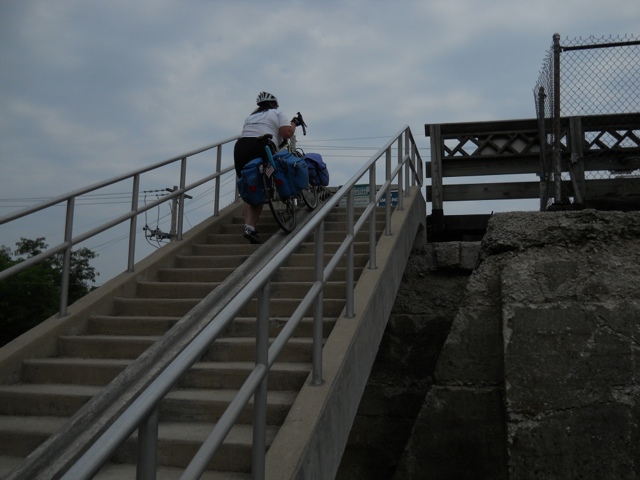 We pedaled on. By the time we got to St. Paris, we were played out, so we stopped in Howard's IGA and got us a chicken dinner and a chocolate shake!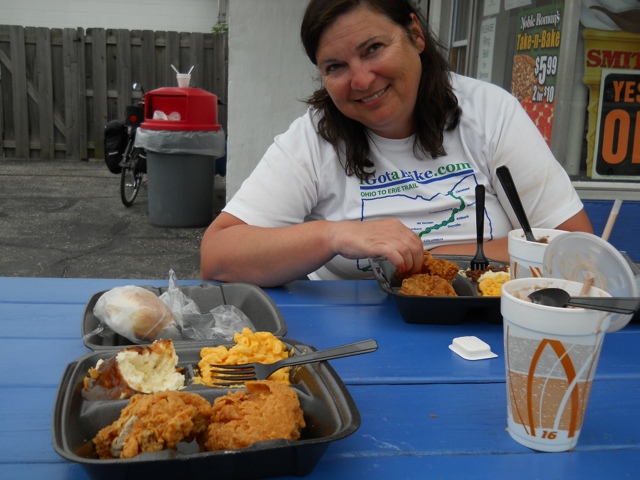 After that, guess what we did? That's right! We found the town park and took a nap on the picnic benches!
We are now in a tiny private hotel in Urbana. Tomorrow we anticipate riding into Columbus.
Oh, just as we we getting to our hotel on the road, somebody drove by and lobbed a smoke bomb at us. Pretty hilarious.
(actually, most people have been extremely courteous to us on the road. I guess that's what makes the smoke bomb funny. Or I just have a strange sense of humor.)