Another awesome day! We are truly blessed, but we have truly been tried. Today we road from Muncie Indiana all the way to this little campground, The Lazy R, in Bradford Ohio, just a touch west of Piqua. Our entire route today was ON ROAD! Somewhere around 65 miles of road riding. It was awe inspiring and humbling at the same time. My wrists feel like numb linguine.
The roads we were on we're so beautiful. You can fully appreciate God's bounty on this land. It is mile after mile of corn and then more corn and then some soy beans thrown in for variation. We live in abundance and among good people.
So our day started along some pretty intense roadways

A
Ongoing the way we stopped for Elevensies at an abandoned home and ate our left over Chinese food from the night before.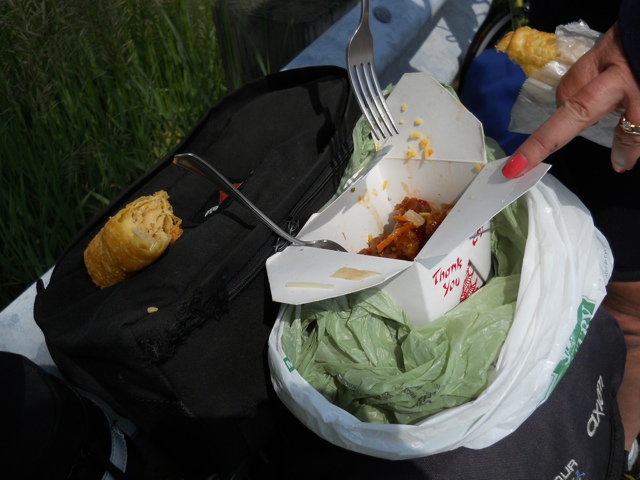 We were fighting the wind again all day. One of the places we took a break was at the gates of an old orphanage built in 1888.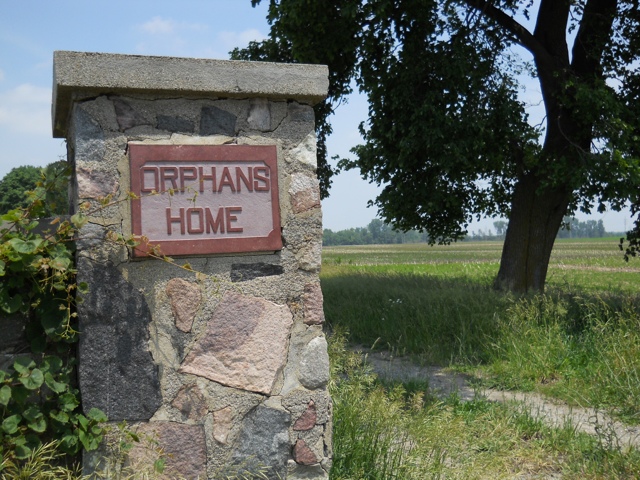 It was pretty windy.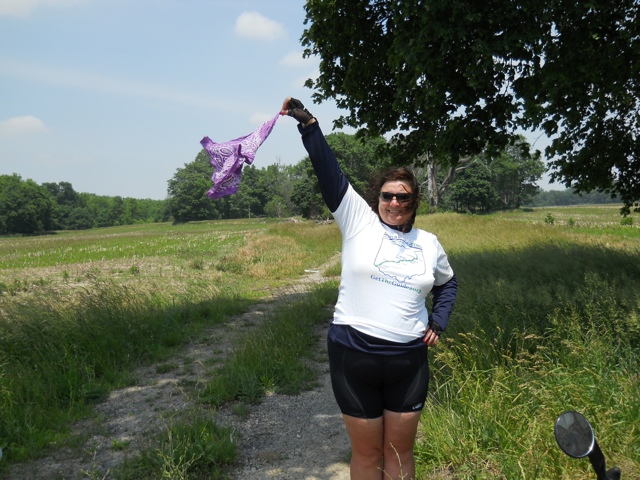 We rode in to Winchester an had lunch. It was an historic town. I took a nap in my chair after lunch. Here's a few pics….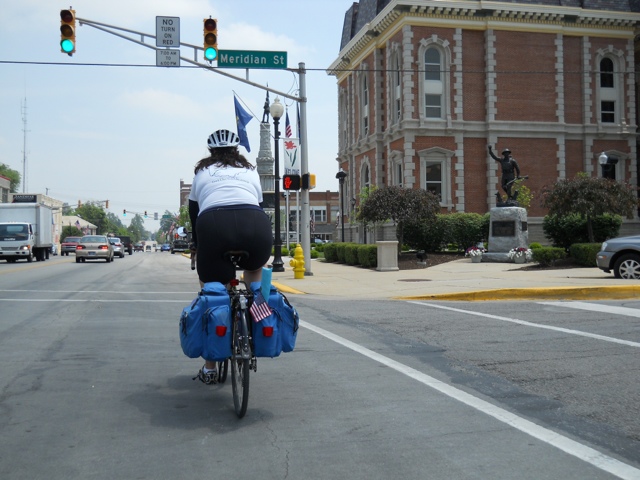 We rode route 502 for-ever. Corn, corn, corn. I loved it like the Fourth of July.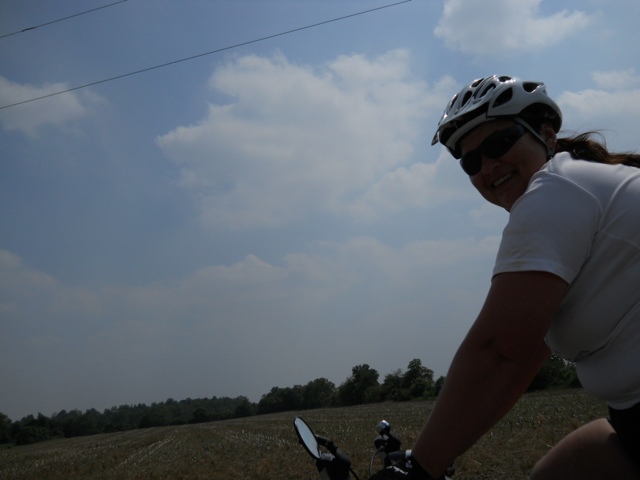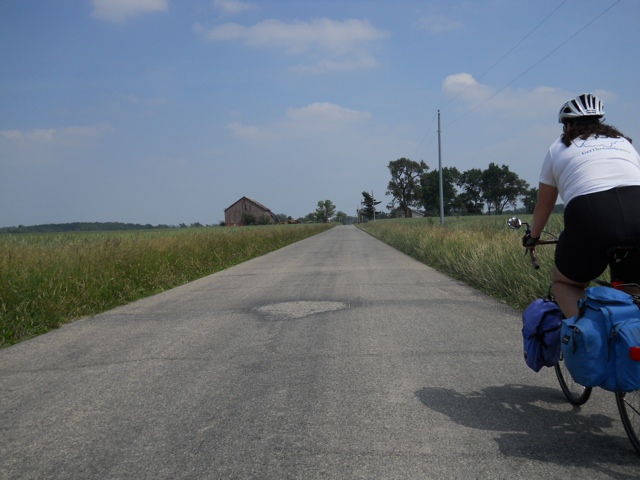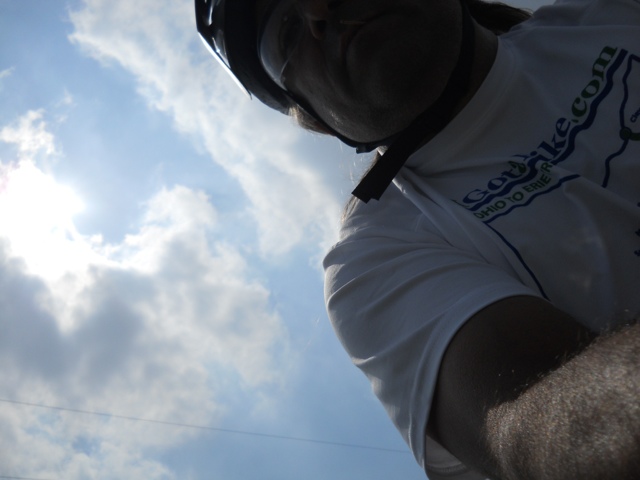 Eventually we made it back to our beautiful Ohio!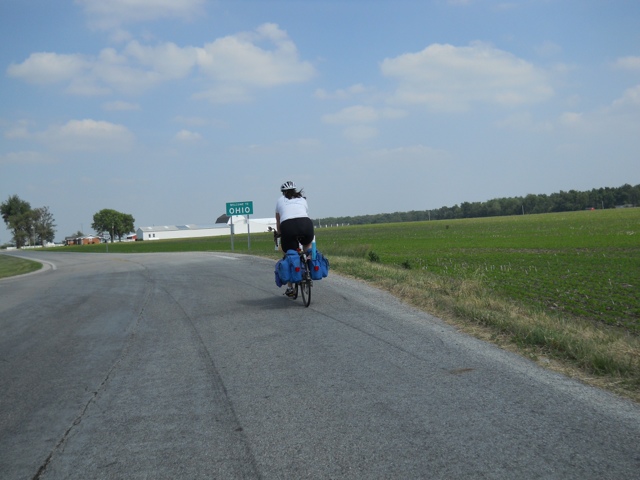 We rode through Greenville, the home of Annie Oakley.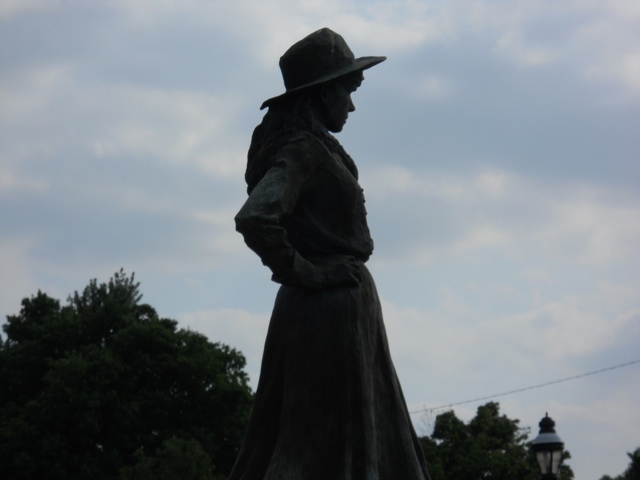 After Annie, we had some more seriously grueling traffic and uncomfortable writ-numbing miles until we reach the Lazy R!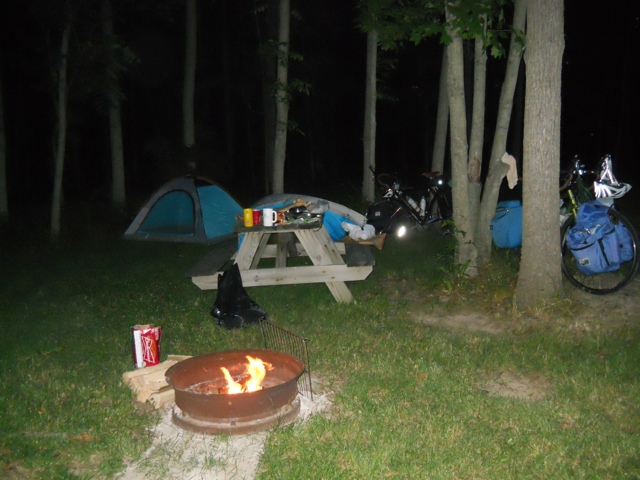 Oh yeah-along the way, we stopped at Krogers and Carolyn is now grilling our steaks