Today was another great day. We covered over 50 miles and are up to about 650 miles total. We woke up early and I got our kettle fire started on the first match. Awesome. Lots of coffee and oatmeal. Then it started to rain. We checked the radar and decided we could outrun it. By the time we rode from the campground back to the trail it was raining harder. We donned our rain gear and pressed on.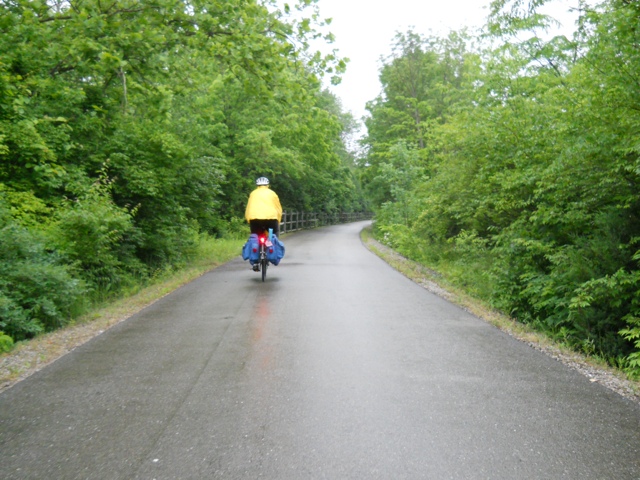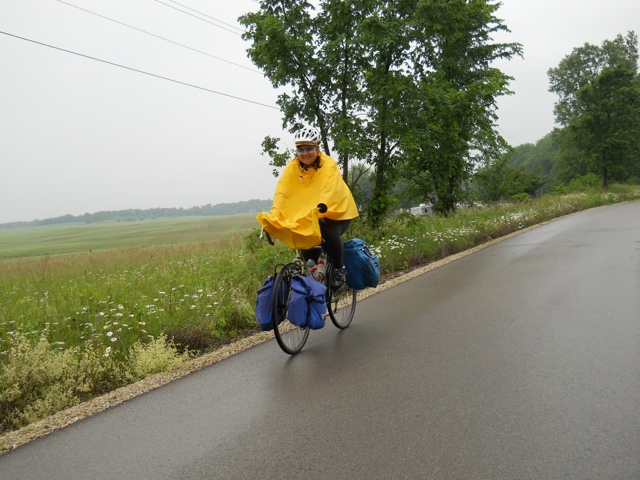 our rain gear works well and we were rather comfortable. Call us crazy, but sometimes it's fun riding in the rain. Carolyn's home made chinese carry out styrofoam fender worked well.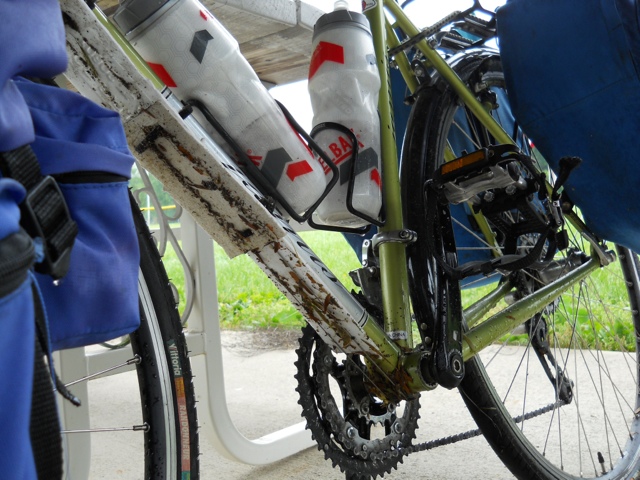 There are few places to rest under shelter along the Cardinal Greenway. We took a nice long break to dry out under a hi way bridge.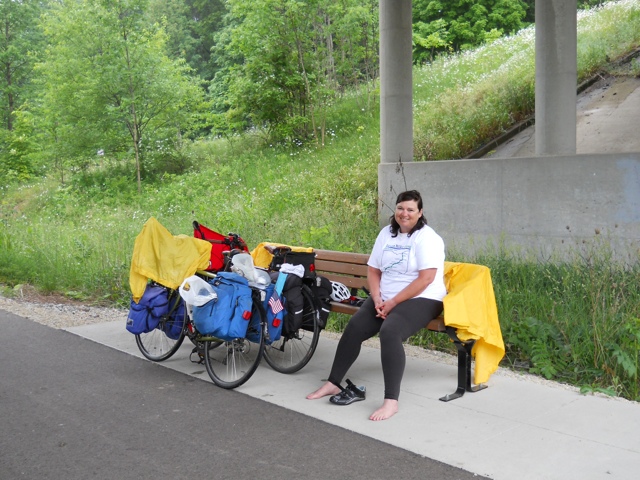 This trail is really beautiful, but rather remote. It reminds us of the Ashtabula Greenway trail in that respect.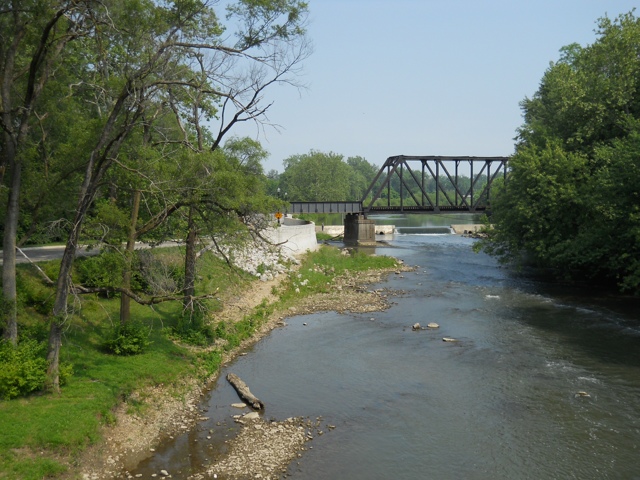 We stopped at the trail headquarters, but they closed 10 minutes before we got there. Too bad, it looked like a fun place.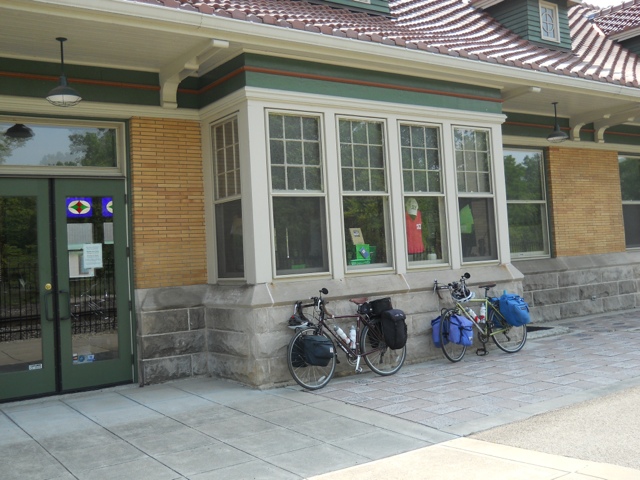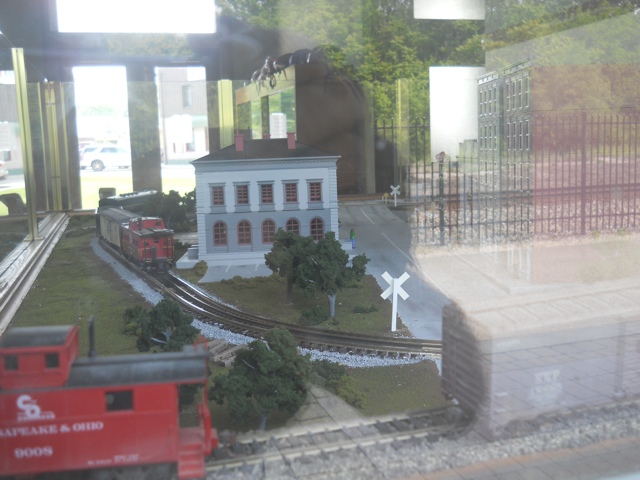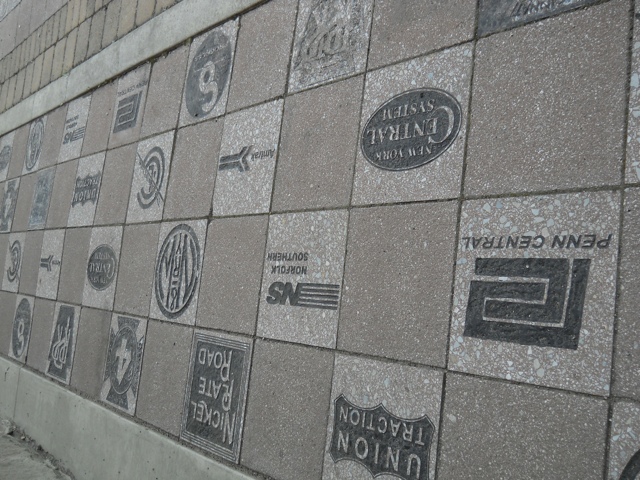 Tomorrow will be a lot of road riding and we are looking forward to it, except that it will be our big turn, towards home.