Wow! What a couple of past days! We have exceeded ever expectation that we ever had of ourselves and have covered about 135 miles in two days! Most excellent. As a result, I am now hanging by the pool at our favorite KOA, Tall Timbers, enjoying the sunshine and listening to groovy old tunes – Elvis, Chicago, Smokey, The Archie's… All the stuff we grew up listening to.
OK, now on to the rest of the story!
Sunday we left Irma's in Cincinnati, headed for Morgans campground.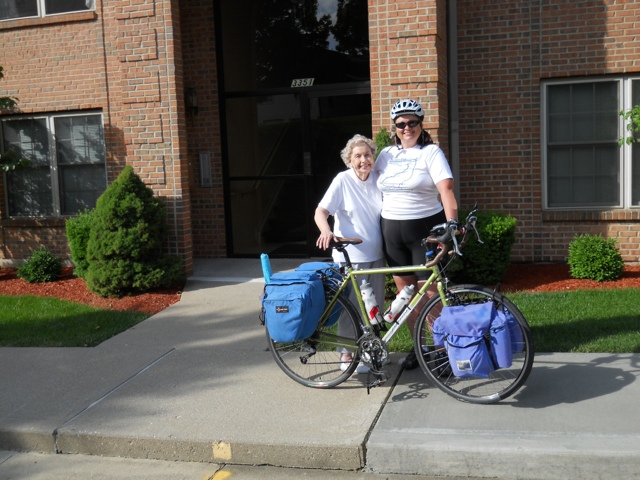 In downtown Cincy, we got caught up in a marathon.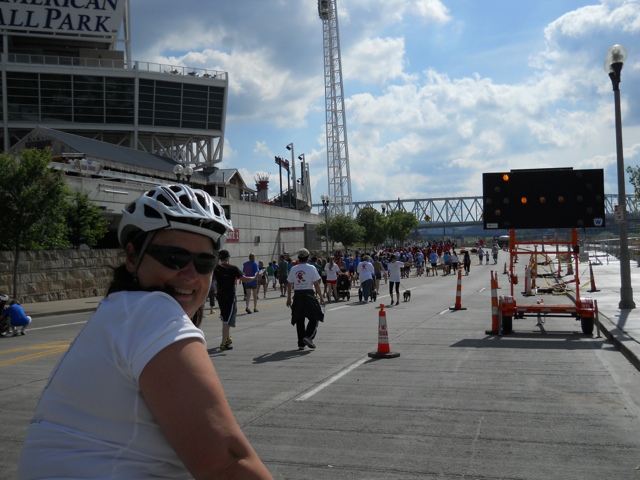 We stopped in Loveland for lunch and some really delicious food and beer. Loveland was really hoppin'. I've never seen so many bikes outside of a bicycle shop!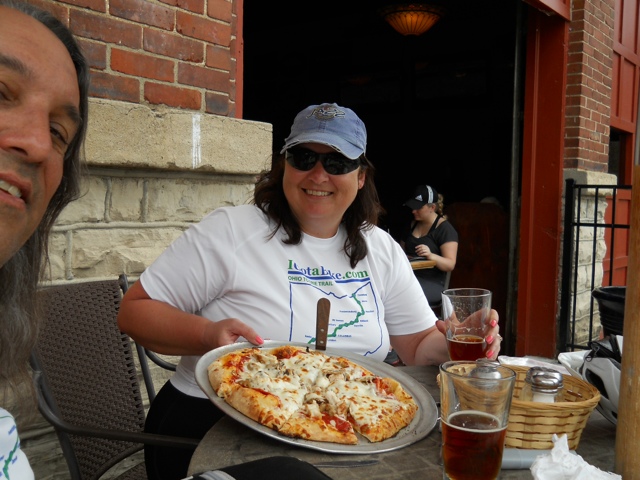 We talked to anybody that would listen to us about our story and trail guide.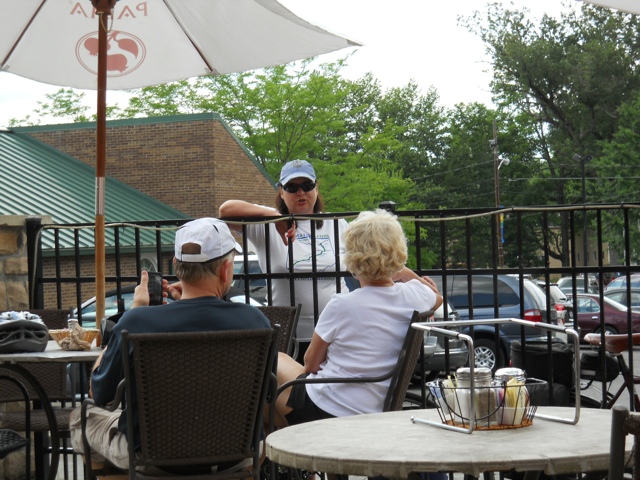 Eventually, we made it back to Morgans.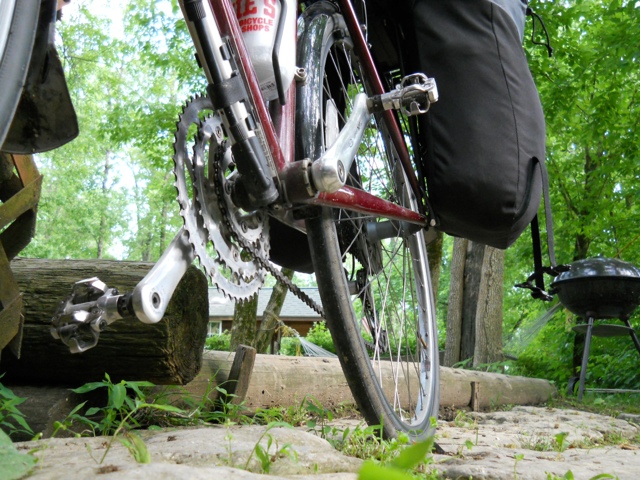 Monday we hit the road early and made really good time. We stopped in Silver Springs for Elevensies. We ate a a new place called Treana's. Really good food and they sell some bike supplies. They will be in our trail guide update. silver Springs is really turning into a very bike-centric town.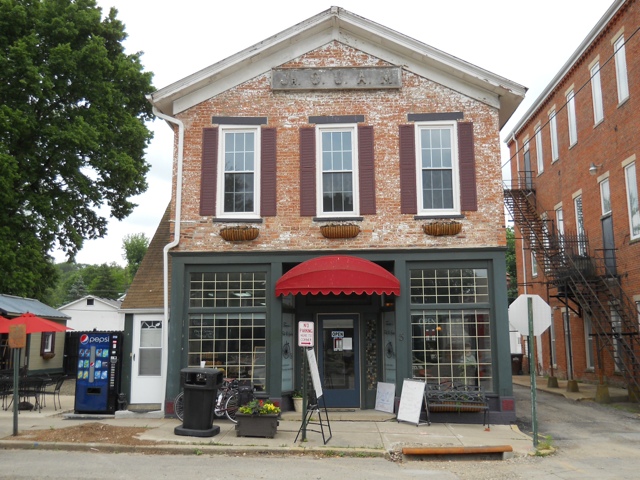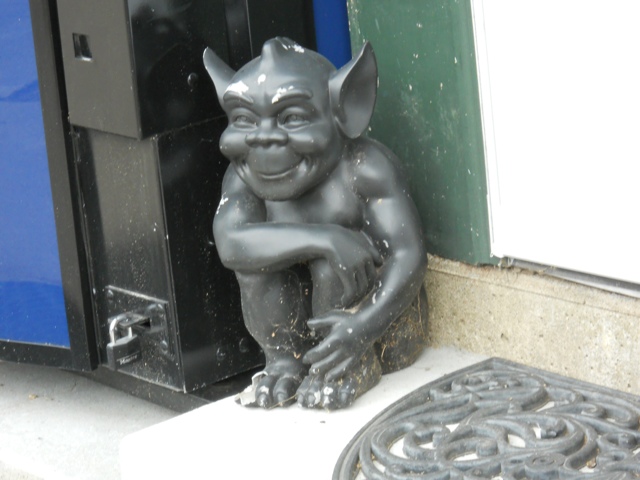 When we arrived in Xenia, we were surprised to be tracked down by the legendary Mr. Gene Pass, wearing an IGotABike tee shirt, no less! Gene was pedaling with Danny & Yung and they racked up 100 miles that day, a first century ride for Danny & Yung!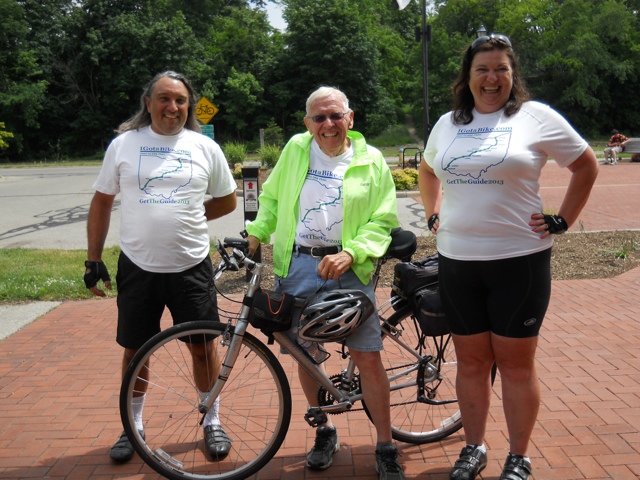 Crossing the dam on Route 40 was exhilarating. We had an awesome view of the sun setting over the valley, all the while pedaling at nearly 20mph. It was spectacular!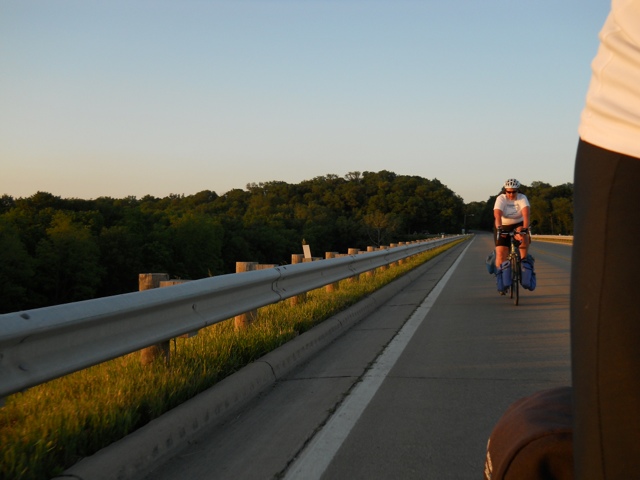 We knew we were close to the KOA, but after a short stop for beer at Krogers, we arrived right at sundown, just after 9pm.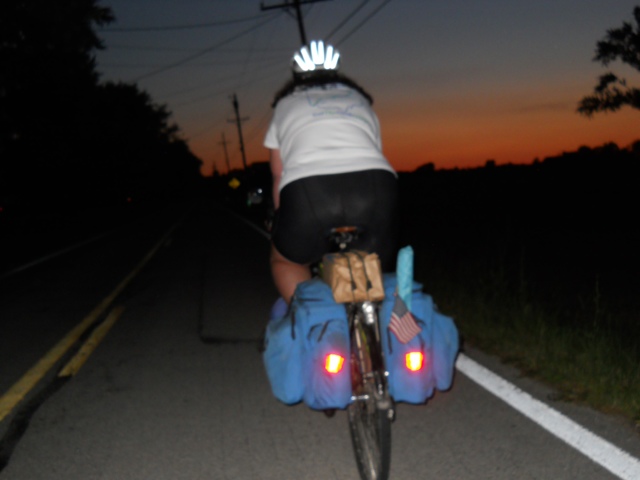 That brings us all the way to where we are now… Poolside