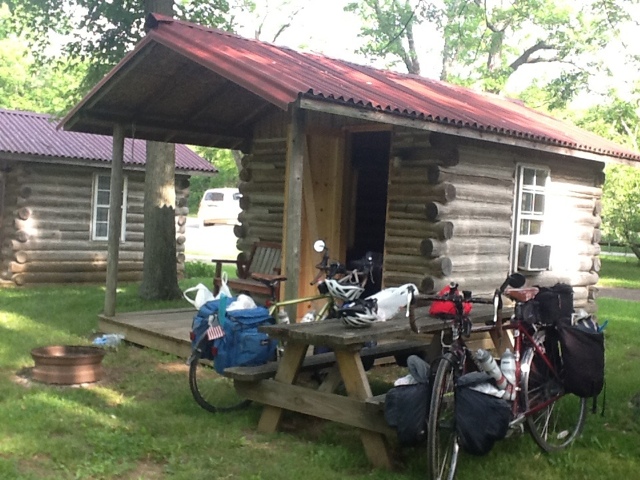 This is our little 10×10 cabin at Frontier Campground near Silver Springs. We love this place.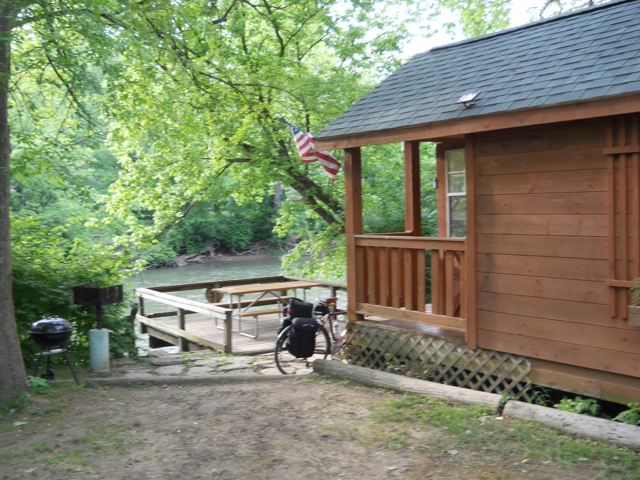 And here is our neat cabin at Morgans, overlooking the Little Miami river.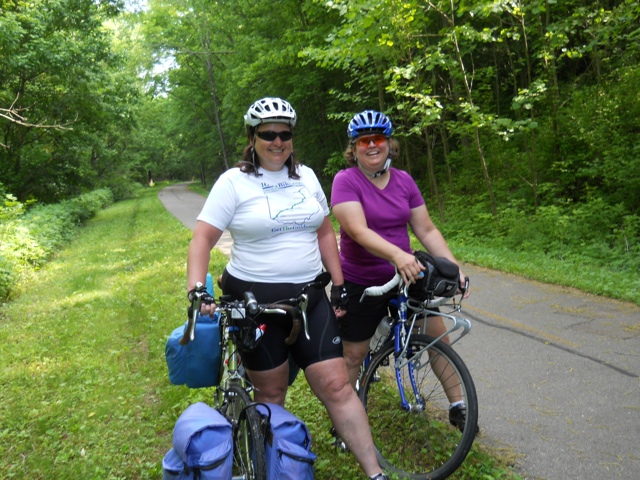 Carolyn and one of our favorite "followers," Mary. She flagged us down as we passed each other at 20mph on the trail; "Hey! I know you guys!"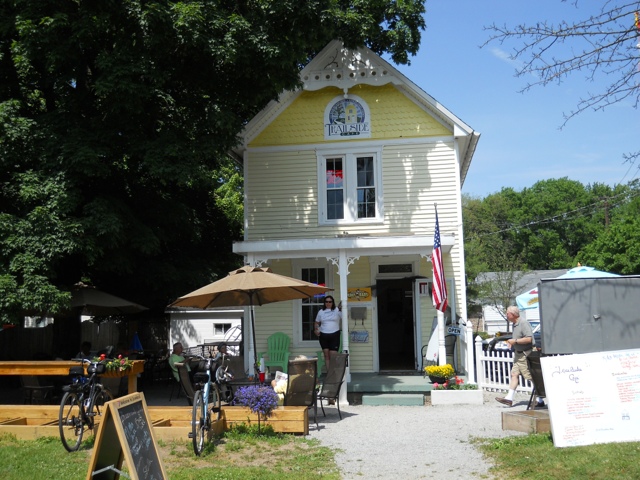 We had a great lunch at the Trailside Cafe in Loveland.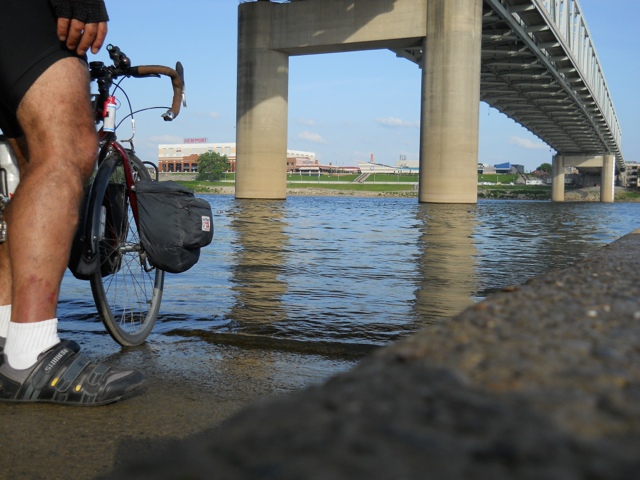 Tire dipping the Ohio.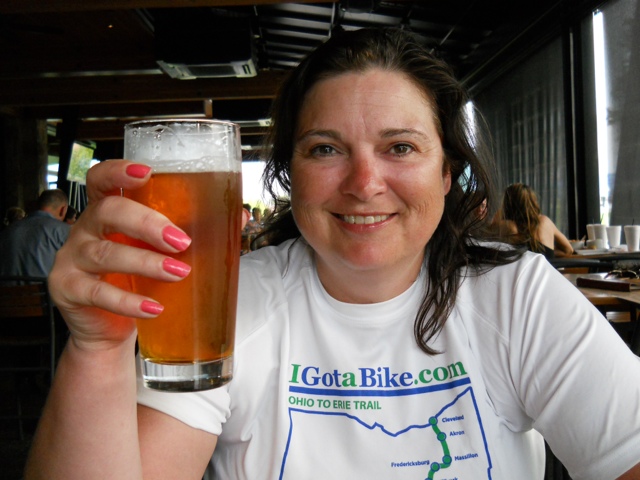 Victory!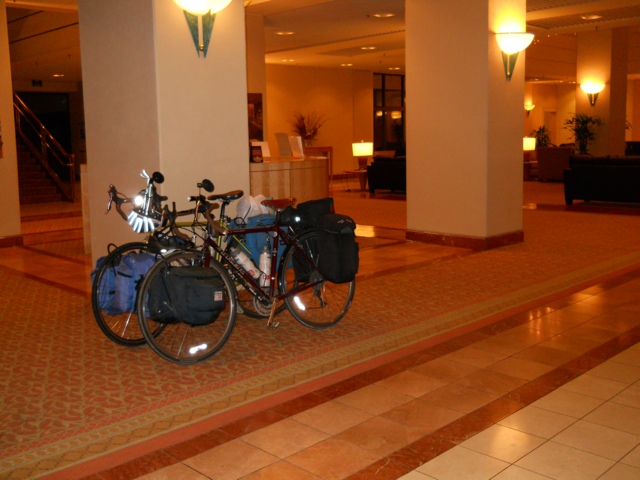 We stayed in the Millenium our first night in Cincy.