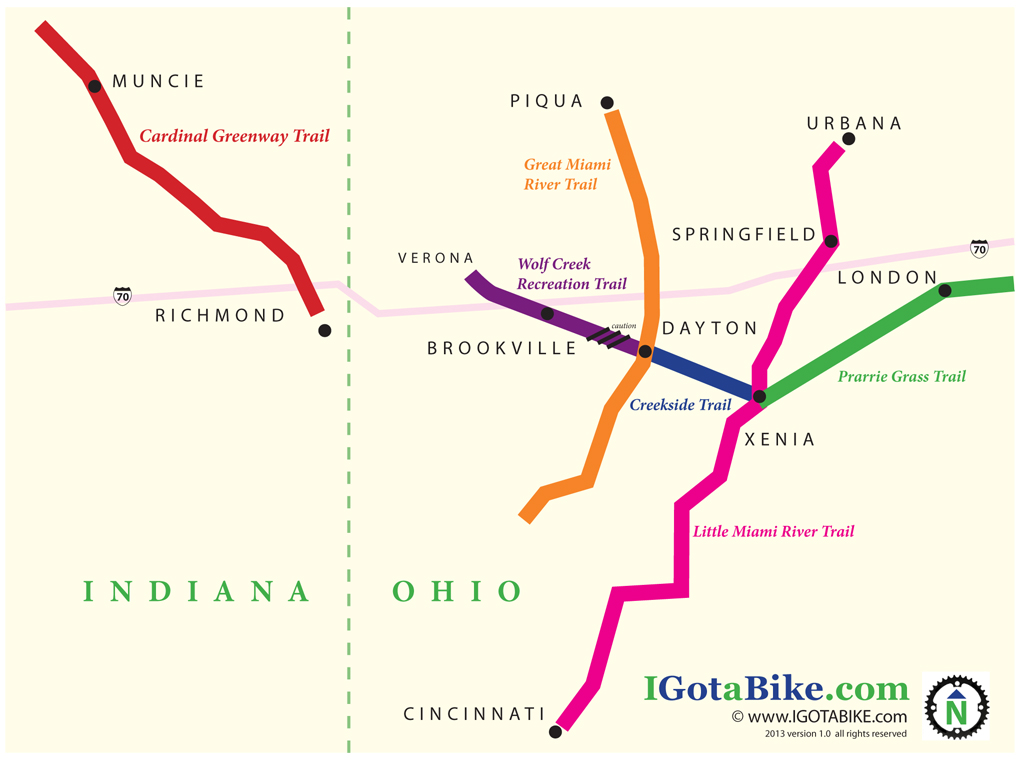 Guy and I are considering riding our bicycles to Indiana to check out the Cardinal Greenway Trail. The trail, as far as I can tell, is currently in two segments. There is about 50 miles of trail that travels form Richmond to Muncie, Indiana. There is a break in the trail then there is another segment that goes to Marion.
We have never been in this part of the Hoosier state. We remember someone telling us that the "gorge" trail is gorgeous and there are great places to swim.
We are planning to go to The Tall timbers KOA in Brookville, Ohio which is about 25 miles from Richmond. One of the great things about traveling by bicycle in southwest Ohio is it is really flat and rural. You don't really "need" a bike trail because all the roads are so great. We are hoping that the roads in eastern Indiana are the same way.
Once we make it to Muncie we would turn east and "bushwack" (aka road ride) over to Piqua to get back on the Miami Valley Trail system. Looks like route 28 would be a good choice.
In 2011 we bushwacked from Piqua to Urbana to make a loop out of the Great Miami and Little Miami Scenic Trails. It was perfect. We used route 36 and it was flat and easy. The masthead photo on this website is from Route 36 just outside of St Paris.
We would love to get some input from anyone out there who is familiar with the area. Sign-in and leave a comment or send us an email from the contact page.