Ok. We decided to take a little three night tour along the trial in Ashtabula, camping along the way. We started in Austinburg and made it to Orwell when we were overtaken by a thunderstorm. We are hiding out in an A&W eating ice cream, waiting the storm out.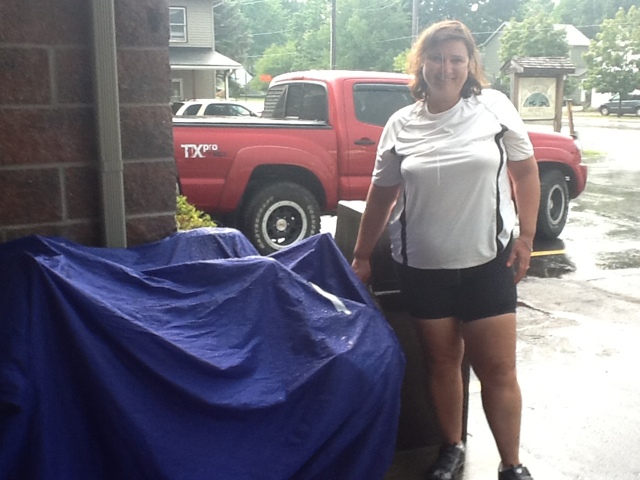 That's our bikes under the blue tarp.
The trail is really flat and smooth. It's been pretty hot, so hopefully the rain will have cooled things down. Lots of lightning. Smells like fresh rain and cow manure outside.