Our last day on the trail was pretty eventful. We had to keep a schedule to be able to catch the Cuyahoga Valley Scenic Railroad train so we wouldn't have to stay in Akron overnight. We were ready to go home.
Here's a canal boat in Canal Fulton. Is this the start of the Gratuitous Canal Boat of the Day?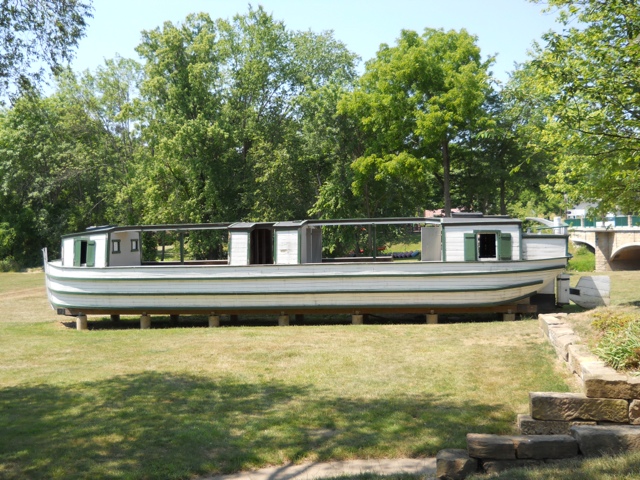 Here's a section of the new floating trail through Akron. This floating bridge is between 3/8 and 1/2 mile long!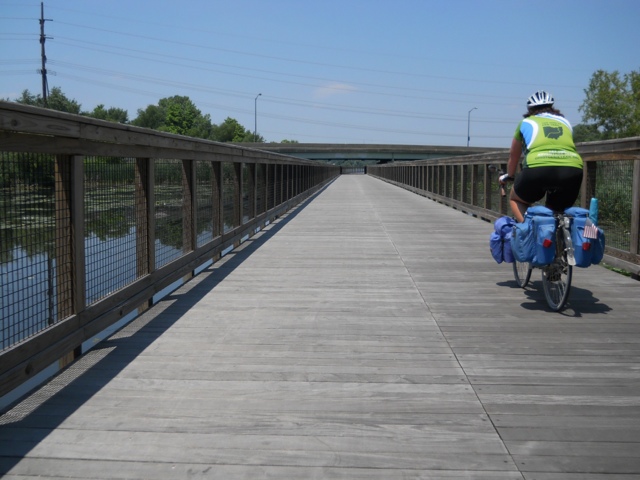 Some more of the new trail through Akron.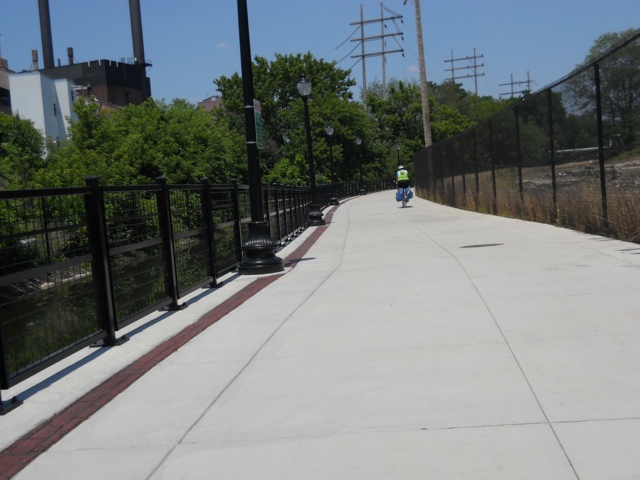 We made the train at Akron Northside station by the skin of our teeth! We weren't on board two minutes before the train started rolling. Carolyn was quite pleased!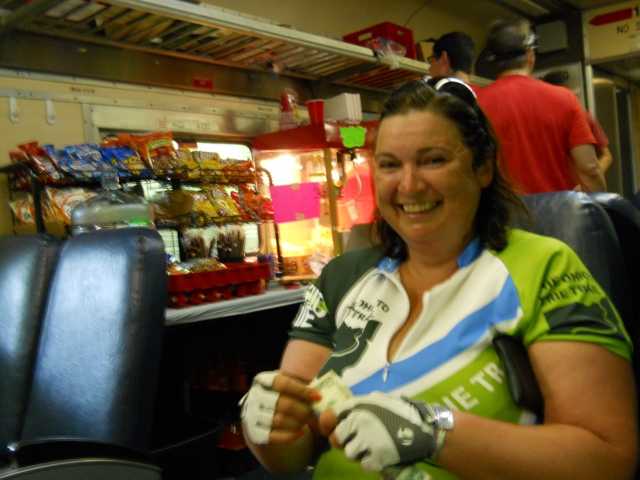 And, incredibly, they were having a micro-brew happy hour, two for $5!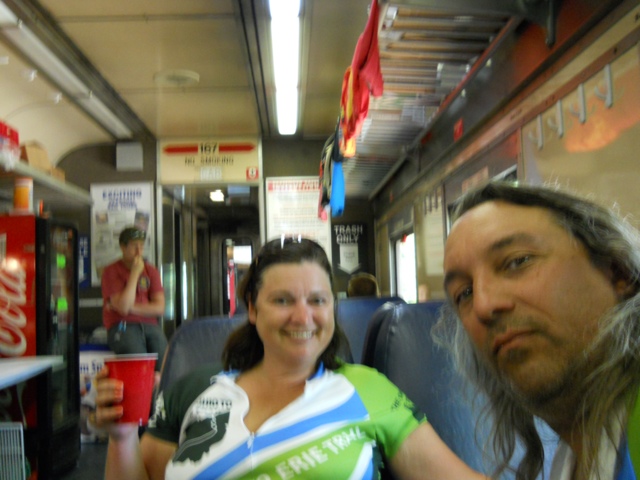 Here's how they hang the bikes in an old baggage car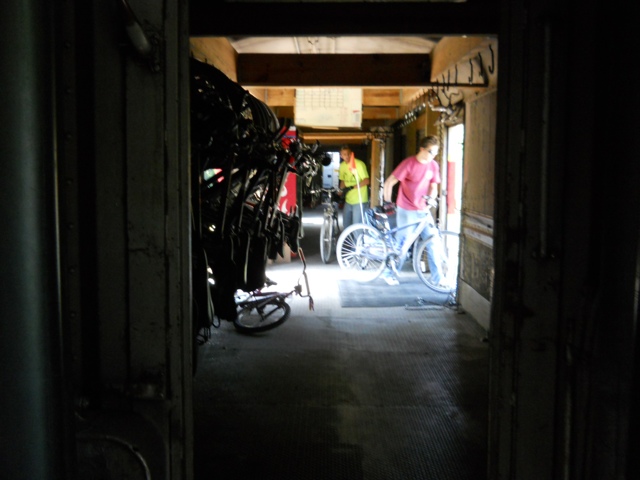 Our bikes, however, we're a bit too heavy to hang!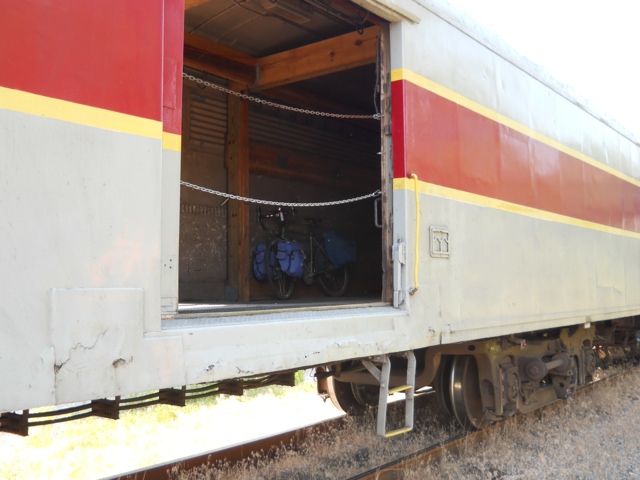 Tickets for the train are normally $15. For cyclists, it's only $2!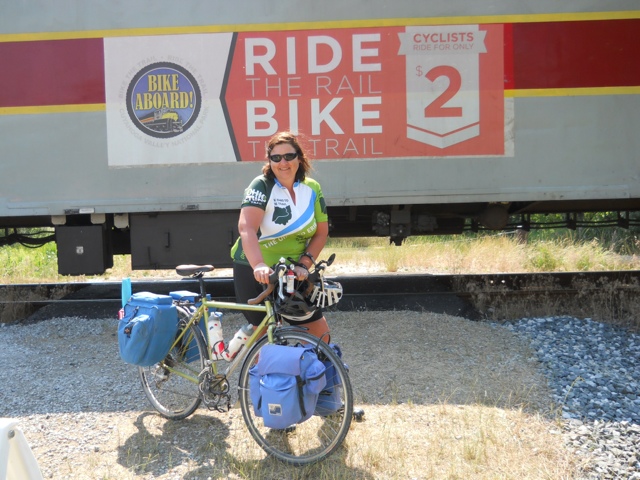 And the train crew is so courteous and professional!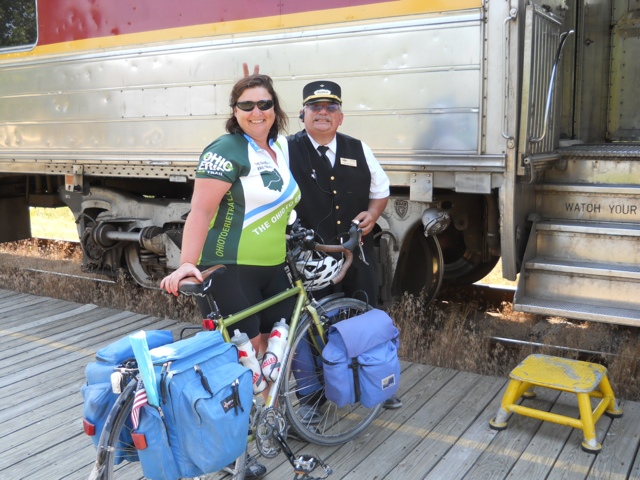 When we got home, our good friend Nancy was there to meet us… With a bucket of chicken! We ate it all except for one tiny leg