OK, I missed the pics yesterday. The railroadania was kind of slim. The best from yesterday was this abandoned trestle right behind our hotel in Mt. Vernon.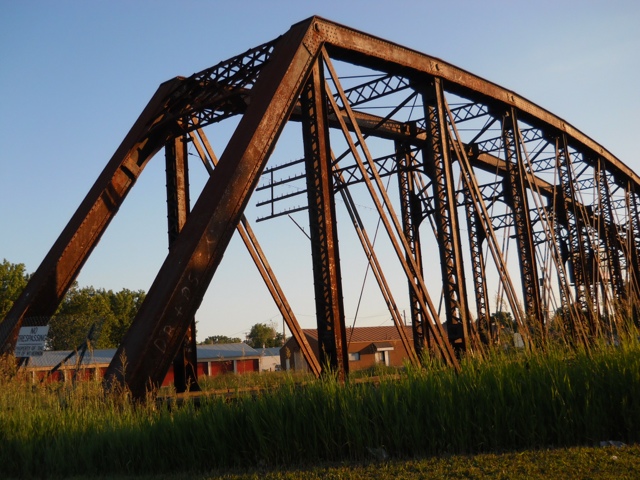 Today, however, we again rode through Gambier. I posted pics of this equipment before, but today, I got much more detailed shots, so I hope I'm not guilty of double posting on my own blog!
Here's the view of the cab of the little 0-6-0 ALCo switcher. I was sitting in the coal bin of the tender to take the shot.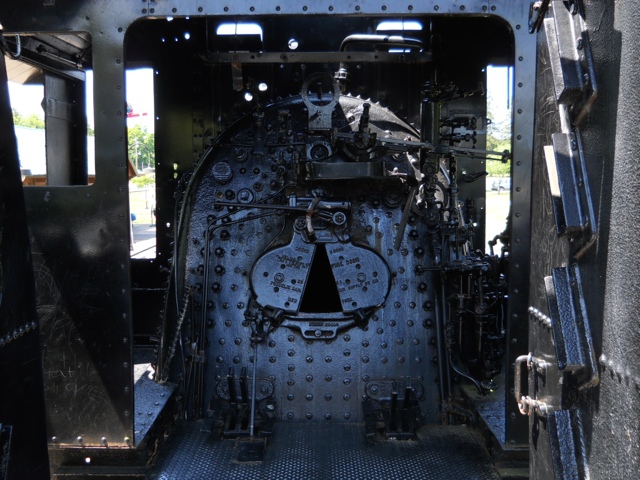 Here's a cool full length shot.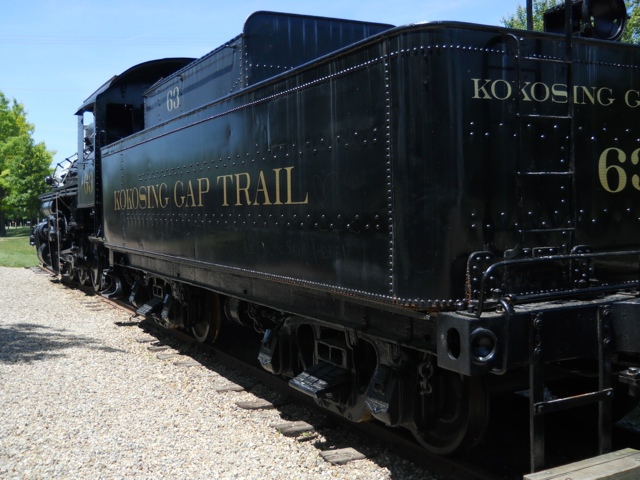 Here's a driver.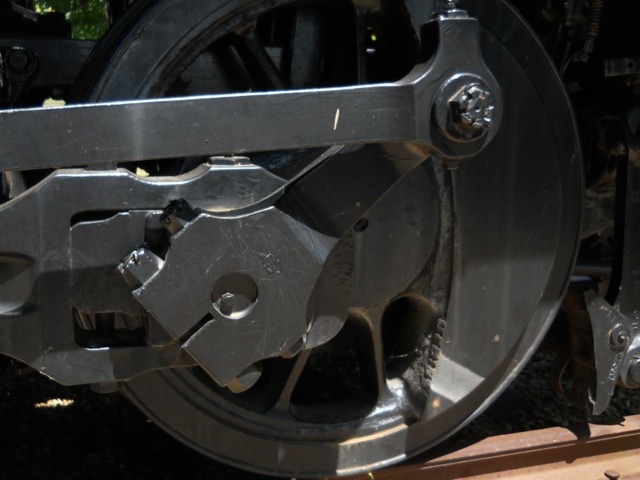 She was in service from 1940 until 1956 on the docks in Mobile Alabama.
I love a nice red caboose!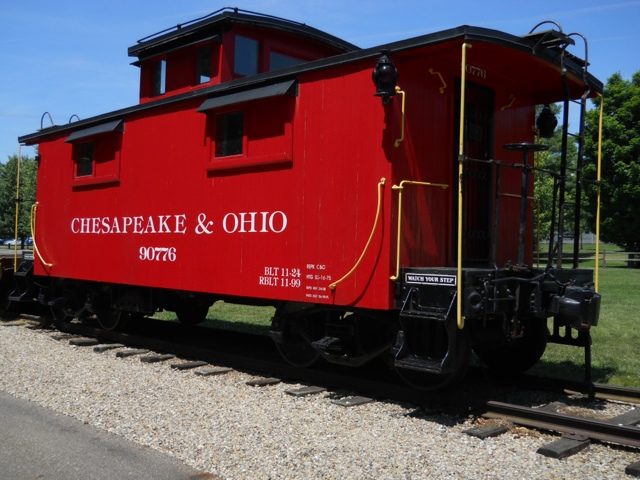 Here's the inside.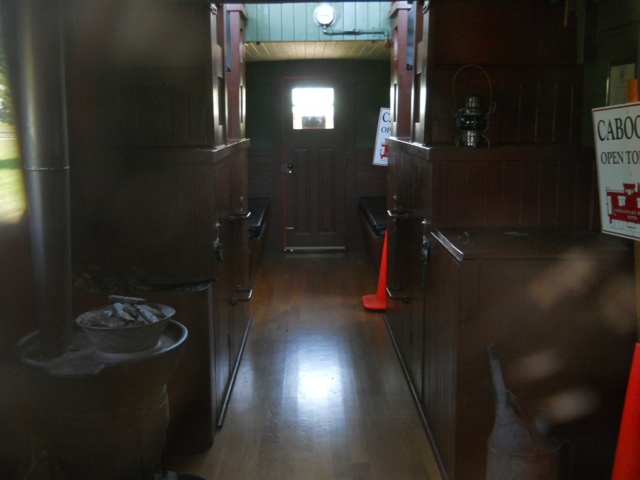 The caboose was in service until 1979!!!