Yesterday was mostly a really fun ride. Nice cool weather and scenic views. We felt like kids, rolling slowly along the shady trails.
Here we are leaving our beloved KOA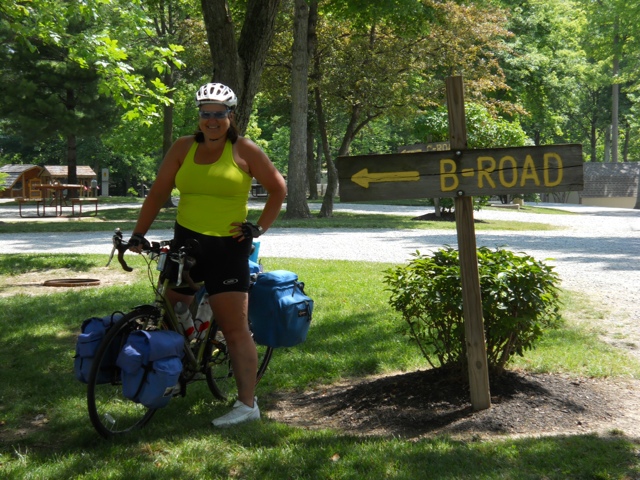 It was pretty windy most of the day. Check out that giant flag in the distance! US40 by Dayton International Airport.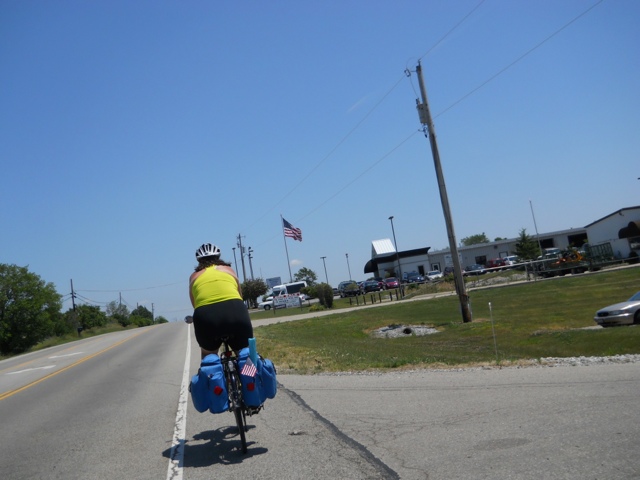 Here's a self portrait at the trail head in Taylorsville park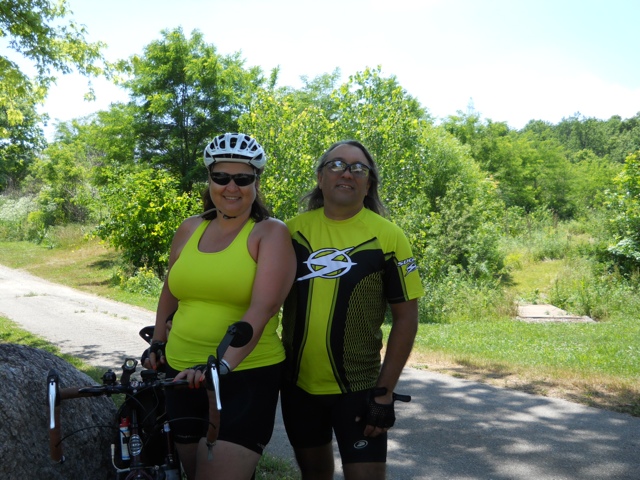 Did I mention we felt like kids?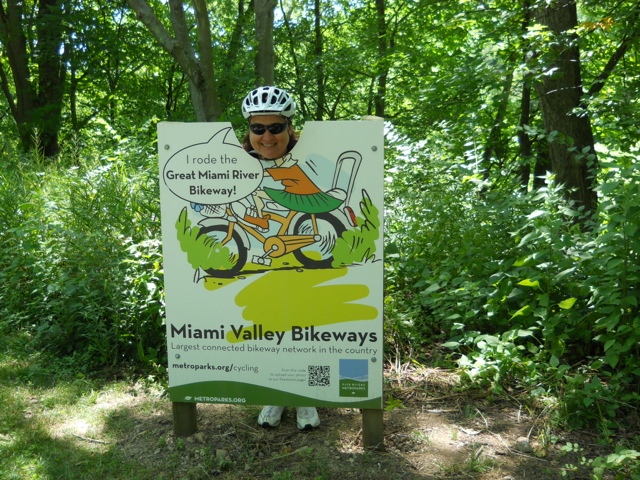 Here's a shot of the bike trail bridge coming into Dayton.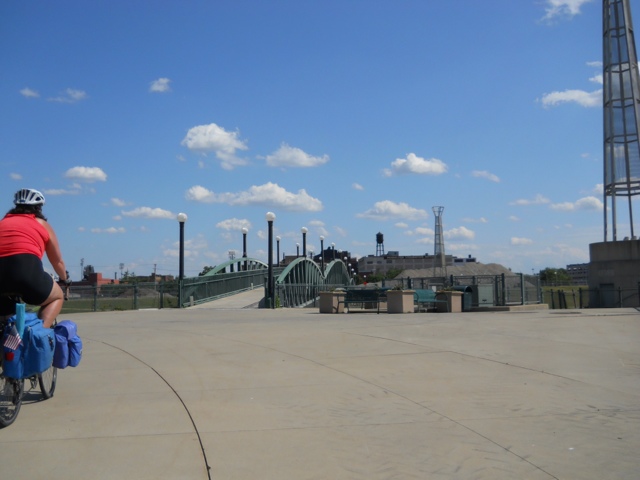 We also stopped in the park to eat and watch an inning of some good little league ball