Brrr!
It's only 53 degrees outside and breezy and no sun. It rained last night, so we're pretty thankful to be in this little cabin instead of our tiny tent. Not looking like a day by the swimming pool…. I'm in bed in the sleeping bag! Tomorrow is supposed to be in the mid 60s. We keep getting these crazy weather extremes. Looks like we mite have a fire tonight


We both slept in today. That was nice. Here's a picture of Carol cooking our brunch (bacon and eggs) at the outside kitchen gazebo.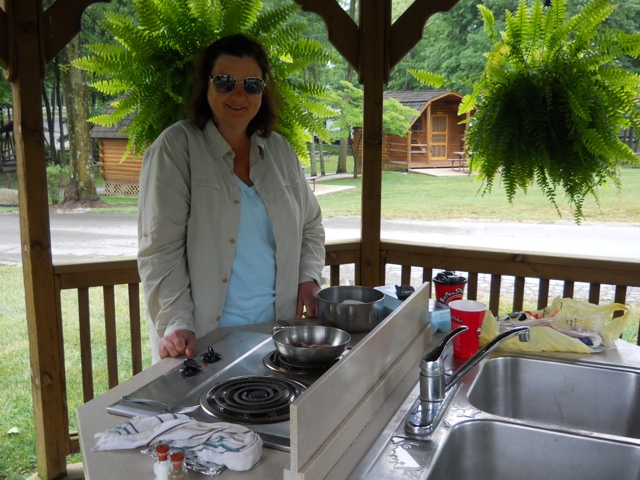 Every time we stay here, we use the heck out of this kitchen.
Carol just got back from paying for today. The owner told her they cranked the pool temperature to nearly 80 degrees.
Cabin update:
A few people were interested in our little cabins. The KOA cabin is a luxurious 12 by 12 inside compared to the little cabin at Spring Valley.
KOA Kamping Kabin