We stayed with Janet until Wednesday morning. Here was the view from her balcony. That's fog over the Ohio River, six miles below.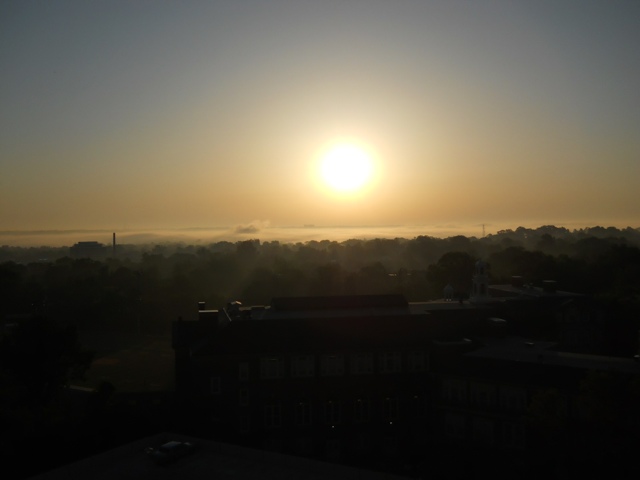 We saw this cool snake on the trail out of Cincy.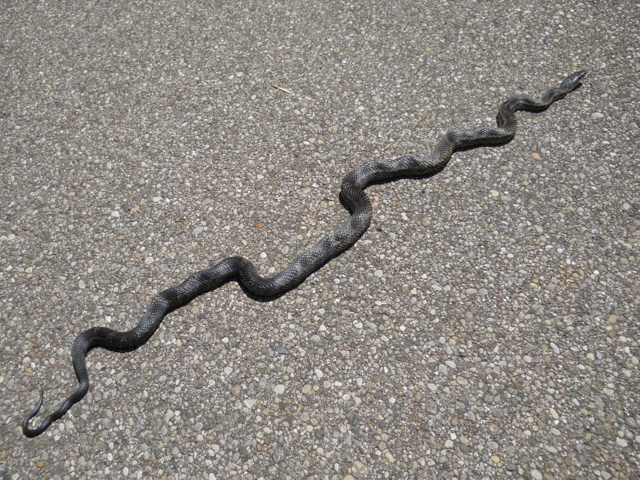 Here's a cool action shot of Carol as we were rolling into Frontier Campground for the night (after Cincy).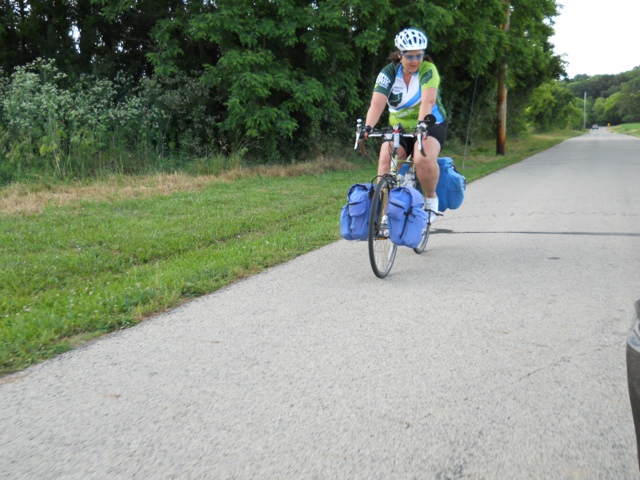 And here is our quaint little cabin. I actually measured it this morning before we left and the interior is 10 by 10.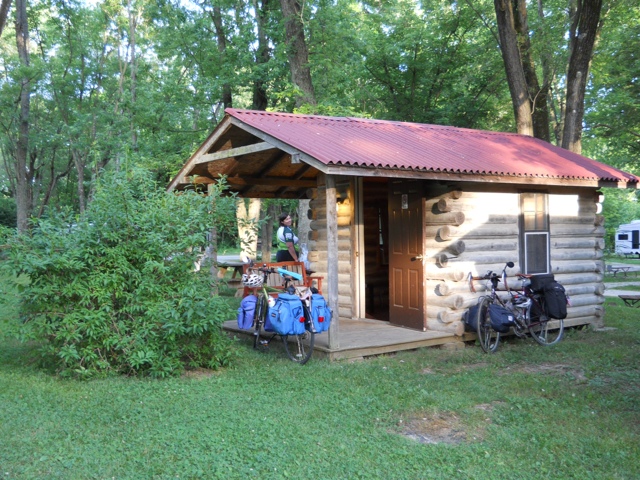 And we met some new friends there, Pete and Joan from Philidelphia. They are fellow bike riders and have their own club, Ye Old Spokes!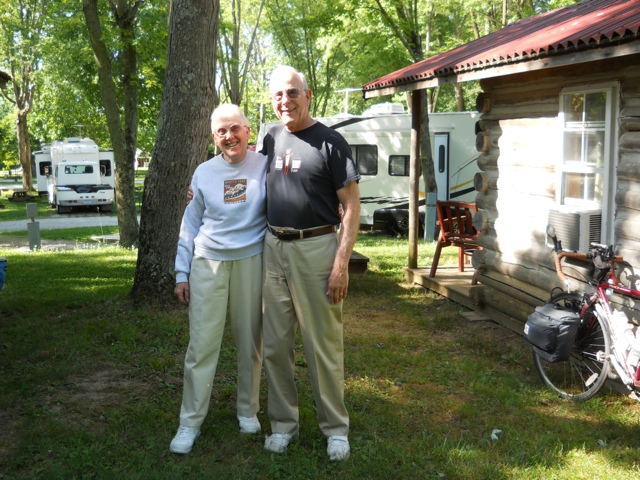 And no trip to the Dayton area would be complete without running into our buddy Phil!
(Thanks for the advice!)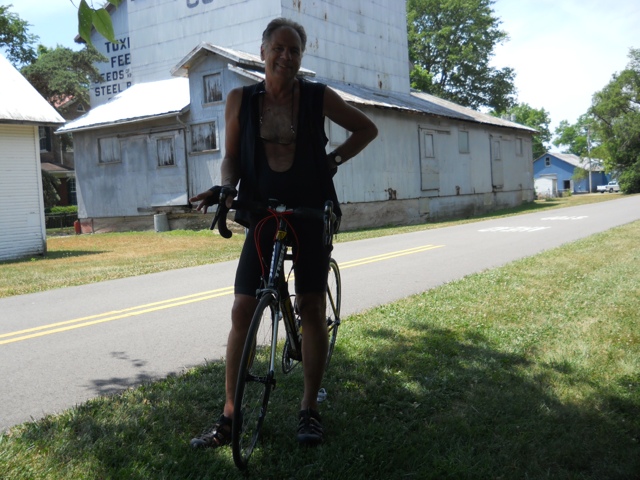 It's funny, we have run into Phil every time we have come down here since 07. And never in the same place twice. Phil is Dayton's bicycle guru. He routinely logs 11,000 a year!
This is a cool new 911 memorial being built along the trail at Beavercreek. The "sculpture" is a hunk of mangled steel from one of the buildings. Breath taking.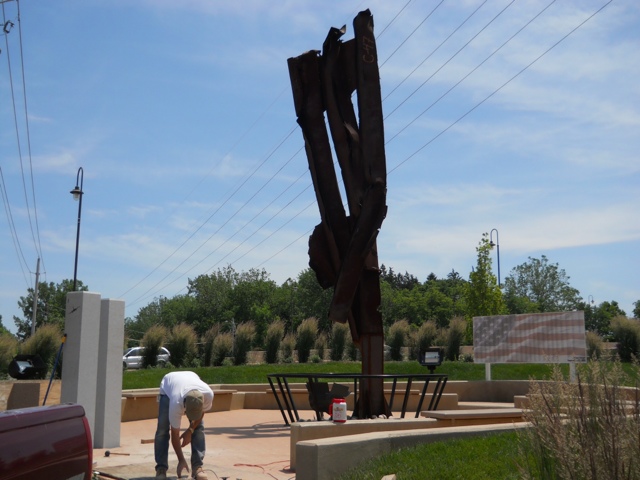 Oh… I almost forgot… Today I rode the Mad River Bikeway…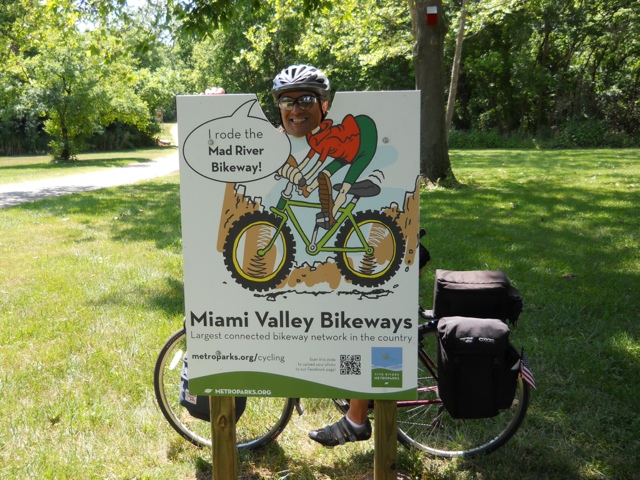 Here's a shot of me bring our bikes down the levee in Dayton so we could hit the Wolf Creek Trail. It's cool how they have the track for your bike tires, but you still need to be on the brakes the whole way down… At least with a loaded tourer.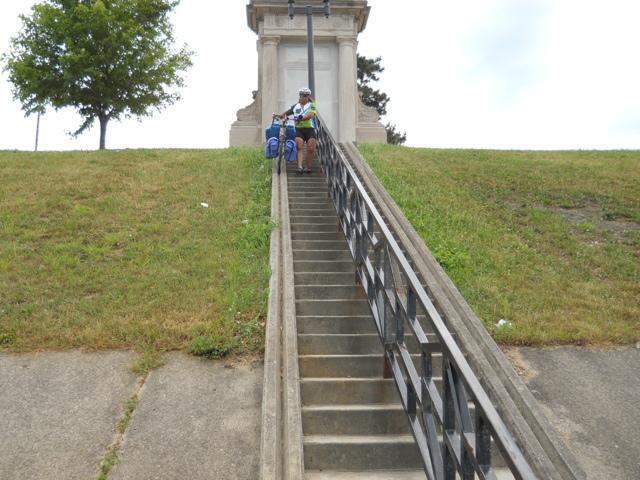 More gratuitous train pictures from the town of Trottville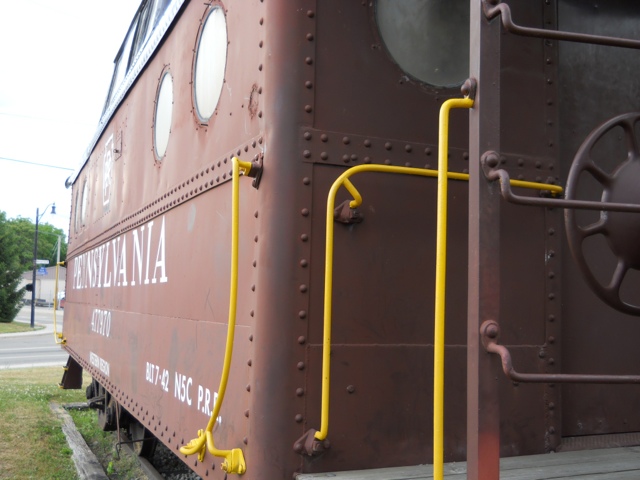 Sarah's Pizza. Our favorite place in Brookville. Carol's on the phone with them as I type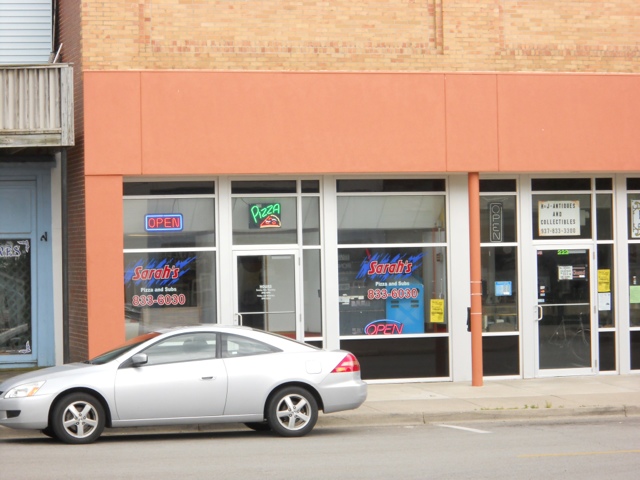 They used to have a really cool old sign, but the city insisted on "improvements."
Oh this picture, below, is too awesome to leave out!