We had a late start today. We slept in to about 7:30 getting some much needed rest and filled in some holes in our blogging. The weather was on our side, so we went with it.
We left the Hotel Millersburg and stopped at the Holmes county trailhead to see Jen. Jen pretty much runs the trail and does quite a job! The HCT is awesome, smooth and clean. Jen was nice enough to take some pics for us as we left.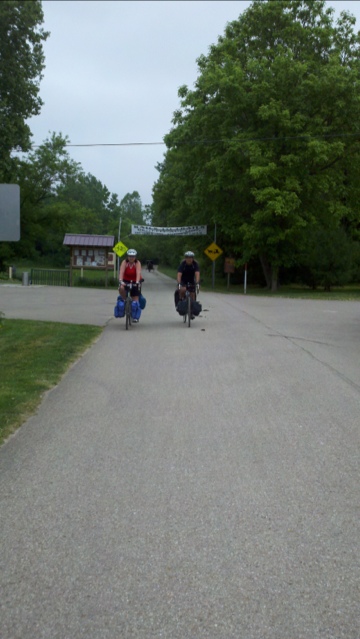 We had to stop at the Amish Walmart on our way out of town. Here's the parking lot.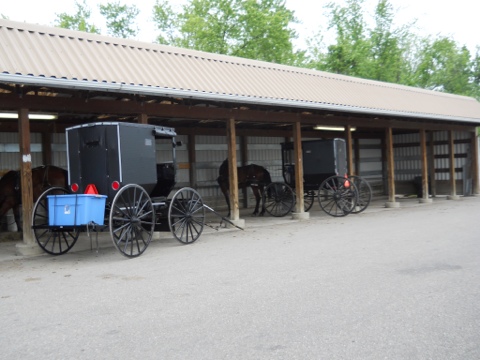 After some crazy trail riding, we had to ride down part of Route 62. It's a two lane highway at 65 mph with hills. We were doing 35 mph ourselves, passing petrified deer carcasses, dodging chuckholes and semis from the rear, all the while chasing tears from your eyes from the speed.
There are no pictures from there.
Duh.
However, just after that harrowing gauntlet, we met these two gentlemen doing our trip on reverse, Rick and Briley.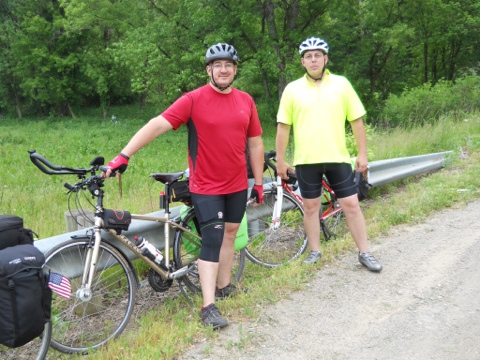 And they took this pic of us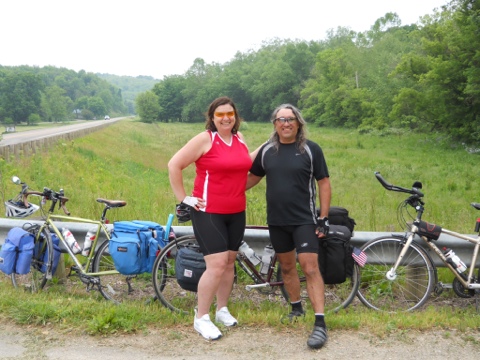 Right after that, we crossed the Bridge of Dreams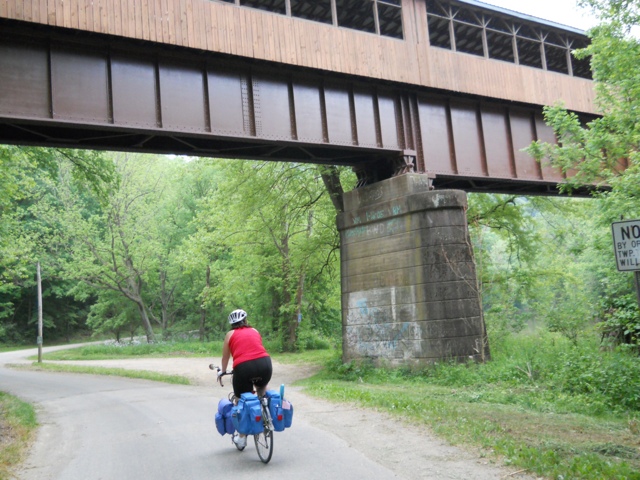 It's rumored to be the longest covered bridge in the country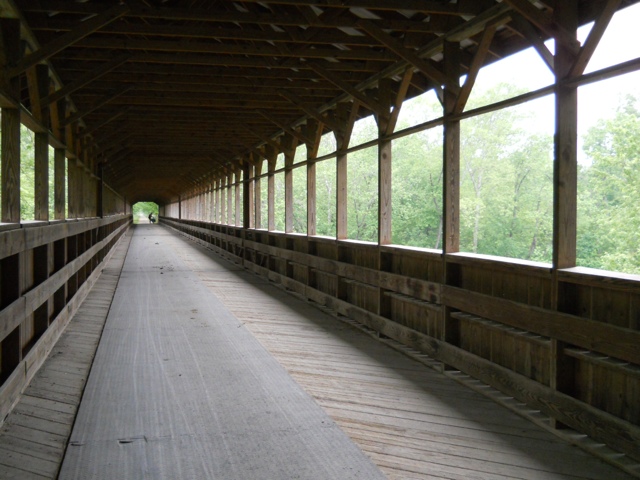 After that, it was down the Mohican Valley trail. It was dirt. It was like riding through baby powder. Your front end went wherever it wanted. I rode the most of the four miles with my foot unclipped from my pedal for fear of just wiping out.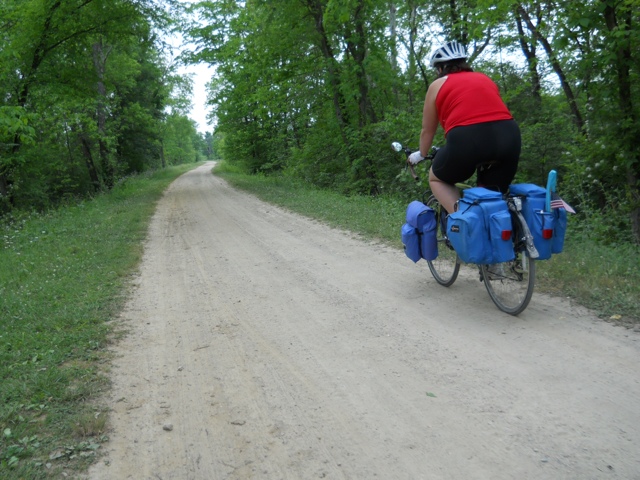 After that hell ride, we took a nap and ate a burger (Route 62 Drive In. Good old fashion burgs,ice cream and chicken) Danville memorial park. Water and bathrooms.
Hitting the trail, the Kokosing Gap ( Carols vote for Best in Ohio ), somebody made this great handmade sign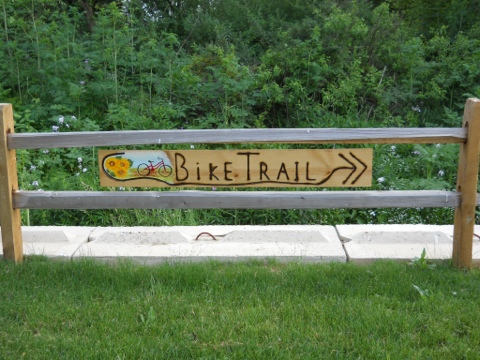 If you are into trains like I am, you'll dig this trail. Lots of railroad artifacts and old truss bridges.